Yangtze River Cruise Guide 2021/2022
Looking for something about Yangtze River and Yangtze River Cruises? Here we've prepared the most necessary Yangtze River Cruise info for you. And you can find anything here! For a better understanding, the guide is divided into six categories for you to find your needs. With further request, please feel free to contact us for details.
About Yangtze River
Have you known about Yangtze River? How much do you know about? Yangtze River as the largest river in China has too much to explore. With hundreds of tributaries, it is rich in great history for thousands of years and creates the ancient Chinese civilization.
Why Cruise Yangtze River?
The longest river in China and even whole Asia;
The third longest river in the world;
The only multi-days river cruise experience in China;
Cruise to Three Gorges Dam - the world's largest hydraulic engineering project;
Cruise to stunning Three Gorges - Wu Gorge, Xiling Gorge & Qutang Gorge; Brilliant history and culture of the Three Kingdoms;
A great break for a long China vacation;
One of the big reasons to visit China!
About Yangtze River Cruise
Yangtze River Cruises, or called Three Gorges Cruise, will take you cruise the beautiful Yangtze River! It is a great way to immerse yourself in natural and ancient charms. There are many cruise routes and ships waiting for your selection.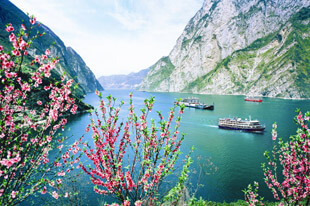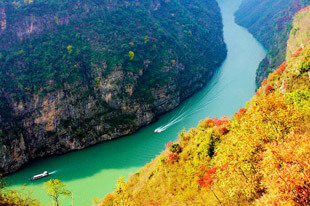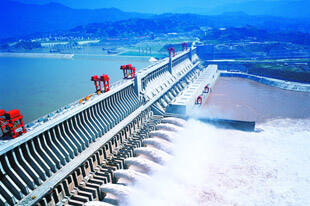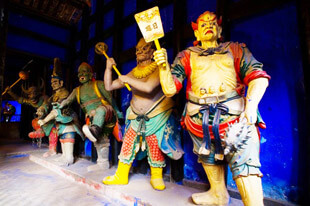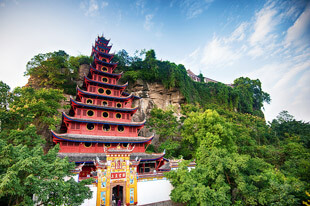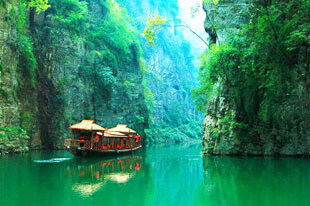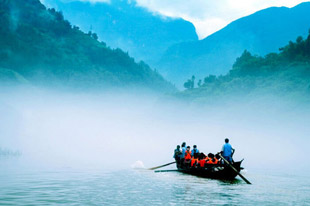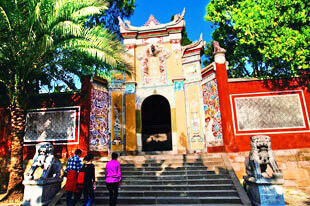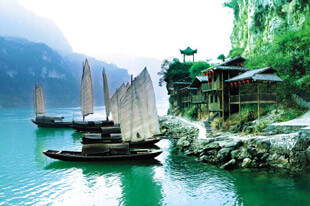 How to Plan Yangtze River Cruises
Assure you prepare all for your Yangtze Cruise? To solve your concerns and questions about Yangtze River Cruise tour, here are some useful ideas about the best time to cruise and how to choose cruise lines and cabins, and more personal details related to each of you.
How to Plan Your Cruise
Which ship to go with? When is the best time to cruise? What to wear? Check the following useful articles or the ultimate How to Plan Guide below to get your answers!
How to Plan China Yangtze Tour
The insider advices to add more popular China destinations like Beijing, Shanghai and Xian into your Yangtze Tour!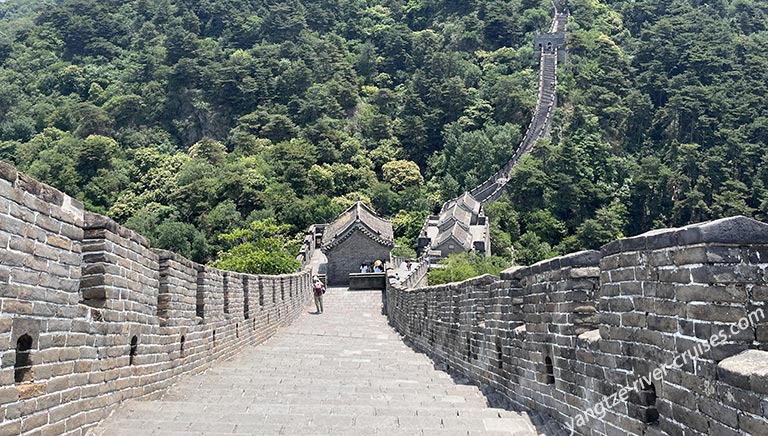 Best Time to Cruise
The best time for both the best weather (Spring & Autumn) and the best price (Winter)!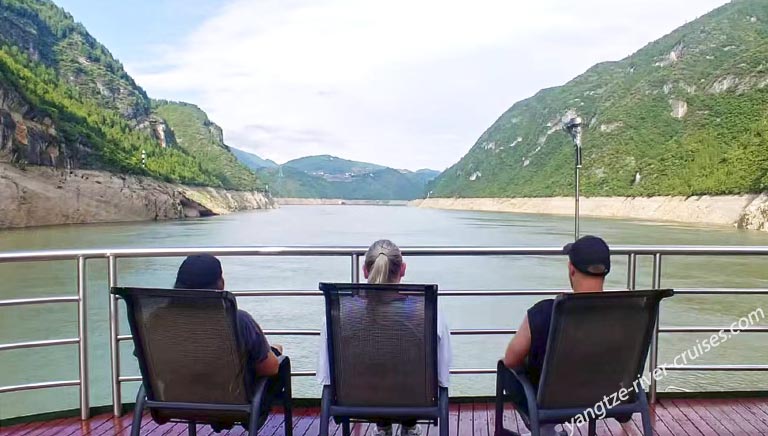 Weather & What to Wear
The up-to-date weather info in spring, summer, autumn and winter. And the dress advice for onboard and onshore.
Latest News
All the latest news of cruising you should know, including the hot deals, debuts of new ships, possible port changes, etc.
Onboard & Onshore Details of Yangtze River Cruises
Looking for more details of what to expect onboard and onshore Yangtze River cruises? Check out the luxury onboard experiences and wonderful onshore tours below!
How to Take A Yangtze River Cruise
Where are you going to take your Yangtze River cruise, the port in Chongqing, Yichang, Wuhan, or Shanghai? There are more than 4 ports settled along the Yangtze River. And the one that you will take/disembark your ship varies according to different routes you are heading to experience. The following port, embarking and disembarking guide will help you take your cruise more efficient!
Popular ports for Yangtze River cruises, like the popular Chongqing Chaotianmen Dock...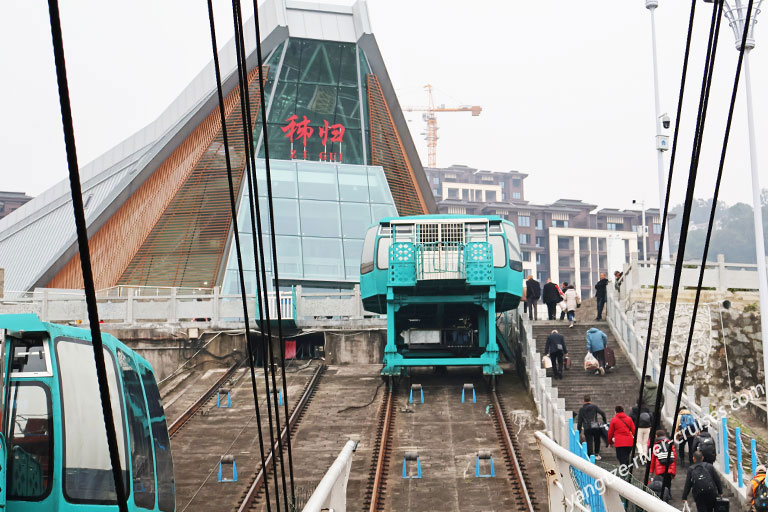 Get information of where to board your ship and how to get from airports and high-speed train stations to the port!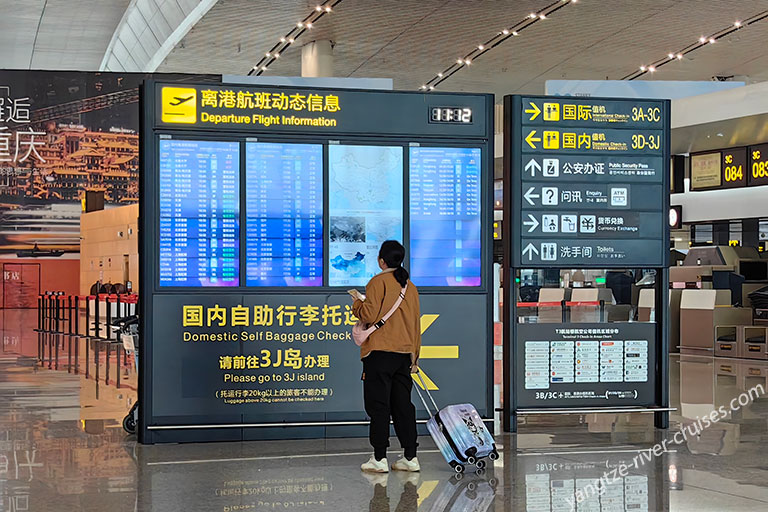 Get information of where to get off your ship and how to get from the port to airports and high-speed train stations!
FAQs Frequently Asked Questions)
FAQs Before Your Cruise
If I travel with my little kids, can they arrange extra bed for my children?

The extra bed rule onboard different ship may be different. Normally, an extra bed is allowed to be added on most ships after you give the pay. However, such a service may be not available onboard some ships, whose cabins are too small to hold an extra bed. You are suggested to contact your travel consultant for help!

Can I bring my own bottle of whisky for the duration of the cruise?

Drinks (like whisky, water, etc.) and food are allowed to bring to the cruise, and you can enjoy it during your moment on the ship. However, it is not allowed to bring your own drinks and food to the dining halls or bars on your ship.
FAQs During Your Cruise
Do Yangtze River cruises have laundry services?

Yes, all the Yangtze River cruises offer the laundry service onboard. The service needs extra payment, which is charged by piece of your clothes. To know the detailed price, please ask the reception desk onboard for help.

Dress Code for dinners and parties onboard?

There is no strict requirement about dressing for the parties and dinners onboard, but you are suggested better to avoid too short skirts, trainers, sports clothes, round-neck shirts, jeans, and other too casual things.
FAQs After Your Cruise
When to disembark?

Usually, you will get off the ship at about 8:00 in the morning. After that, you can ask a taxi or private car to the airport or train station to catch your flight or train. If your cruise journey ends at Yichang, the ship experience will be end at about 12:30~14:00, because you will visit the Three Gorges Dam first at that day.

How to get from the port to the airport or train station?

The best way to get to the airport and train station from the disembarking port is by private car (book it in advance), especially when you are in hurry. For independent travelers, you can also ask a taxi.
Popular Yangtze River Cruises Tours
All the Yangtze River cruises depart in the evening, therefore, travelers are given almost a whole day for a pre-cruise holiday at the departing port city! And at the last day, the ship arrives at the port city in the early morning, leaving almost another full day to travel around. What great news!
Not easy to find the right cruise ship/itinerary for you? Please contact one of our Yangtze cruise specialists to save your time and money. Click the right button to send an online inquiry and we will get back to you within 0.5~23.5 hours.
Your can rely on our expert knowledge and endless enthusiasm!
Have a question? Get answers from our travel experts or guests