Customer Support
Let us support you and care about all the way!
To make you explore China & Yangtze River in comfort and style, we have carefully prepared travel essentials and guide, and useful articles with expert advice and tips before, during and after your Yangtze tour. If you have a question of your own that we haven't answered here, please feel free to use the "Ask a Question" form or talk with our travel consultants directly. Remember, we are here ready to help!
Book a Cruise with Us
Useful Support for Cruising Yangtze River
There's a lot to consider before, during and after your Yangtze cruise tour. Here, our experts have carefully prepared some articles with useful tips for to make you go smoothly every step. Choose a topic for clearer ideas from pre-cruise planning and preparations, detailed cruise life onboard and ashore, to post-cruise disembarkation.
How to Travel China Include Yangtze
How to Plan a China Yangtze Tour
Vast and diverse, China is a giant of travel destination. Most of the travelers prefer a long vacation to explore the most aspects of vast China with different amazing sceneries, splendid cultures, delicious food and diverse lifestyles. Therefore, seldom tourists head to Yangtze River immediately after landing. They prefer to plan a Yangtze River Cruise with land-based stays in Beijing, Xian, Shanghai, Zhangjiajie, Chengdu, etc. For the travelers in hurry, they will also give themselves at least half day or so to hit the port cities where they are going to board or disembark their ship. Want more surprises in your cruise tour? Check How to Plan a China Tour with Yangtze River Cruise to get inspired now!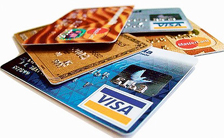 China Travel Essentials
An overview of the passport, visa, health and other practical travel essentials, which will help you know better about your China Yangtze vacation. Click on a topic to view detailed information relating to your selection.
Helpful Frequent Asked Questions
Yes, there are several kinds of drink packages onboard, including soft water packages, red wine packages, beer packages, extra-value packages, etc. The prices of those packages may vary from RMB 200 to RMB 800. These prices are different according to different cruise ships. And the prices on downstream cruise and upstream cruise are different too. Please refer to the actual price onboard. If you are in need, you can ask the reception desk for help, with your room card carried.
Besides, wines and other drinks and food are allowed to be brought onboard, and to your room. However, it is not allowed to bring your own drinks and food to the dining halls or bars on your ship. You can enjoy in your cabin as freely!
There is no strict requirement about dressing for the parties and dinners onboard, but you are suggested better to avoid too short skirts, trainers, sports clothes, round-neck shirts, jeans, and other too casual things. If you want to join those occasions with better experience, we suggest ladies prepare long skirts (or knee length) and comfortable kitten heels or low heels, and gentlemen prepare casual shirts, casual suits and thin shoes.
Besides, September is still in the hot summer. You are recommended to pack your light T-shirts, skirts, pants, shorts, light jackets, sunglasses, sun hat, sun cream, and things alike to spend a summer holiday. Central air-conditioner is well equipped in Victoria Anna with an average temperature at around 26 in the whole ship all year round. For more details, you can check Yangtze River Cruise Weather & Clothing or Dress Code for help.
Yes, all the Yangtze River cruises offer the laundry service onboard. If you need such kind of service, just put your clothes into the bag and tell the reception desk by calling or in person, and then the staff will come to your room and collect your clothes to do laundry. After it is finished, the staff will send your clothes back to your cabin. Laundry service needs extra payment, which is charged by piece of your clothes. To know the detailed price, please ask the reception desk onboard for help.
Self-service laundry service is not available (except onboard Century Glory). However, tap water that is purified and sterilized is available in the bathroom of your cabin, so you can use the water to do some hand laundry.
Yes, Yangtze River cruises offer vegan dining options. You can notify your travel consultant in advance or tell the staff at the reception desk when you are checking in. And then the chef will prepare the food well according to your needs.
Yes, all the ship journeys include at least 3 shore excursions, including the visit to the famous Three Gorges Dam. Besides, there are optional shore excursions including places of interests about culture, history, and natural sceneries for a great enjoyment for you to choose. You could check the itinerary of the ship you like for more details.
Itinerary of Century Glory for your reference: Century Glory 4 Days & 3 Night Downstream Cruise Itinerary
Yes, usually there is a hair dryer in the drawer of the cabin or bathroom onboard. If you can't find one in your cabin, you can get one from the staff at the reception desk.
Get Help from Community Forum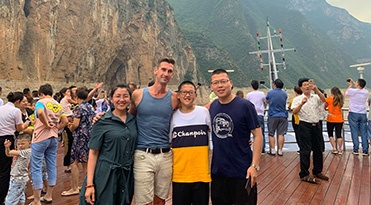 Travel Stories
Get involved! Find discussions, knowledge base, community support, and more.
Check out the travel blogs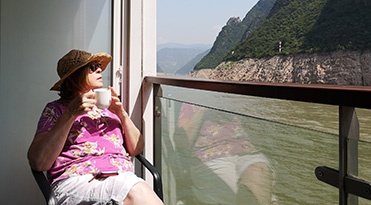 What Our Customer Say
Jump into our reviews, which are filled with insights from our valued customers!
Check out the reviews
Can't find what you're looking for?
Get your questions answered from a specialist! Quick! Professional! First-hand knowledge!
Have a question? Get answers from our travel experts or guests
Not easy to find the right cruise ship/itinerary for you? Please contact one of our Yangtze cruise specialists to save your time and money. Click the right button to send an online inquiry and we will get back to you within 0.5~23.5 hours.
Your can rely on our expert knowledge and endless enthusiasm!