Discover the Yangtze River in luxury & comfort at unbeatable local prices!
The Yangtze River has been on the travel bucket list of numerous travelers across the world, especially taking a relaxing Yangtze cruise to appreciate its golden attraction, the Three Gorges. However, it is complex to choose an ideal ship and plan a Yangtze cruise vacation since there are many cruise routes, ships, and companies with different services.
BUT! No need to worry! Based in Chongqing and Chengdu and with the proud "Traveler's Choice" award by TripAdvisor year-on-year, we are the leading local travel agency for booking the Yangtze River cruise and China tours. And we have successfully helped travelers from multiple countries/regions achieve their journeys to amazing China with continuous positive reviews. Thus, we are your reliable local expert friend to give the best recommendation and advice for such cruise! Additionally, our experienced travel consultant team and a wealth of clear information will help you quickly select the best ship, catch useful details for the cruise, and plan your vacation in China! Please feel free to contact us for any help or a customized tour! Let's set sail and embrace the beautiful world!
8 Best Yangtze River Cruise Ships 2023
There are nearly 30 cruise ships under several cruise companies offering Yangtze River sailing trips for global travelers, with various levels of facilities, services, etc. To help you quickly find a satisfying cruise ship for the Yangtze vacation in 2023, here we list the 8 best Yangtze River cruise ships that are the top-advanced vessels with rich experience and most popular among international cruise guests! Select your ship below and book early to save more!
Sail with Best Cruise Companies on the Yangtze
Specialized in booking Yangtze River cruises for many years, we know the area very well. Also, we know exactly the characteristics of each Yangtze cruise company and each fleet due to our years of friendly long-term cooperation. Here, we list the top 6 cruise companies with decades of experience receiving international cruise visitors, and you can click to know their distinct ship info, prices, schedules, itineraries, deals, and more. Select your favorite one to start your relaxing Yangtze holiday now!
Yangtze River Cruise Guide
What actually is a Yangtze River cruise trip? What to do and expect there? How to plan and prepare for it? In order to help you figure out all the answers, here we collect the cruise experience onboard, shore excursion sites, Yangtze cruise routes, the latest news, and useful guide info about travel season, ports, transportation, and so forth. Check to have a basic understanding of the Yangtze cruise trip and start your cruise plan with no effort!
Cruise Experience
Cruises Routes
Shore Excursions
Latest News & Travel Guide
Cruise Experience
Cruises Routes
There are several different Yangtze River cruise sailing routes. Nearly every ship sails on a stable route with a relative fixed schedule for an entire year, so it gives more flexible chances to select your route for a leisure cruise exploration of the Yangtze! So far, the most classic sailings are between Chongqing and Yichang, for both upstream and downstream, which are offered by most Yangtze cruise ships. Besides, special longer routes between Shanghai and Chongqing, etc. are also available, however with unfixed dates, for in-depth discoveries to more attractive destinations along the legendary mother river.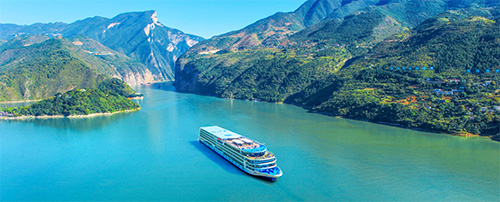 This downstream route is the golden cruise line to discover the significant Three Gorges of the Yangtze, chosen by more than half travelers!
Chongqing - Fengdu - Fengjie - Three Gorges - Badong - Maoping - Yichang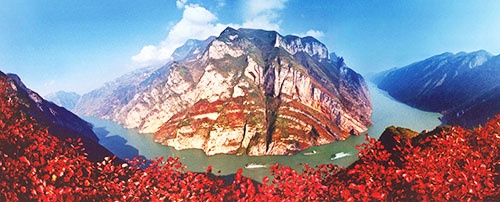 It is another popular and classic upstream route to appreciate the Yangtze's golden section at a more leisure pace!
Yichang - Maoping - Badong - Three Gorges - Fengjie - Fengdu - Chongqing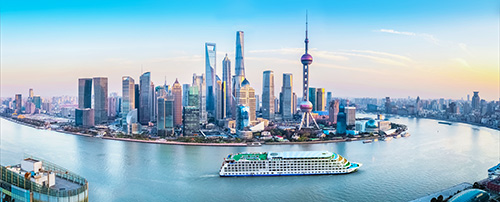 The appealing in-depth Yangtze River panorama cruise includes exploration of the fabulous nature, culture, and history of its lower and middle reaches (Dates are unfixed every year).
Shanghai - Yangzhou - Nanjing - Chizhou - Jiujiang - Wuhan - Yueyang - Jingzhou - Yichang - Three Gorges - Chongqing
Latest News & Travel Guide
China Tour Packages with Yangtze River Cruises
Our Customers' Yangtze Cruise Trips
During the past years, we have helped a great many cruise guests from across the world achieve their sailing dreams to the Yangtze River. And so far, we have received 980+ pieces of feedback and 580+ TripAdvisor reviews from our real guests, and they have also shared hundreds of nice trip photos and inspiring travel stories with us. You can have a clearer understanding of the real experience of the cruise and tour in China as well as our provided service by checking them below, as we will keep upgrading.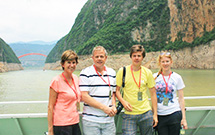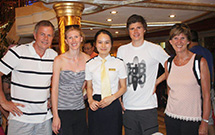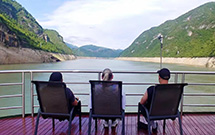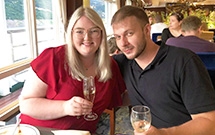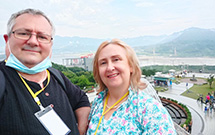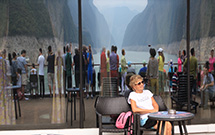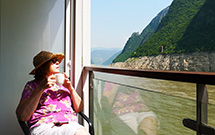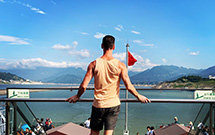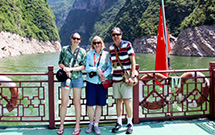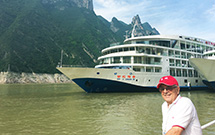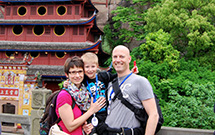 S

Svetlana
(Russia)

Dear Jack, good morning!
Glad to see you! Thank you for your mail! The trip was great! Really well organised!...

Reviewed on August 14, 2023
H

Hannah
(UK)

Hi,

The cruise was great... Flight is delayed though (5:45pm now delayed until midnight), but the...

Reviewed on August 5, 2023

Our Customers' China Yangtze River Cruise Stories

get inspired and understand the real experience of a Yangtze River Cruise trip, our service and more about their trips to China!