Hi! We're Yangtze-river-cruises.com!
Yangtze-river-cruises.com is the FIRST and the BEST China travel agency who provide Yangtze River cruise experience and customizable China Yangtze tours all over China for different travelers!
Over the past years, we've created good relationships with all the cruise companies and known every detail of the 25+ ships, from accommodation to dining, from onboard activities to shore excursions, from facilities to service... Most importantly, we can offer our customers COMPETITIVE PRICES for every cruise ship, and you can be assured you're in "Quality, Service and Value" at your own pace!
Our leader, a pioneer in Chinese tourism with great passion, proficiency, responsibility, founded our Yangtze-river-cruises.com in the year of 2010, as an important part of our brand Chengdu Bamboo Tours (Full Name: Chengdu Bamboo International Tours Co., Ltd.) which has headquartered office in Chengdu, the hometown of Giant Pandas, and local office in Chongqing where many travelers start their Yangtze River cruise. Besides Yangtze River cruise booking, we also provide tailor-made China tours (www.chinadiscovery.com) and Tibet local tours (www.tibetdiscovery.com).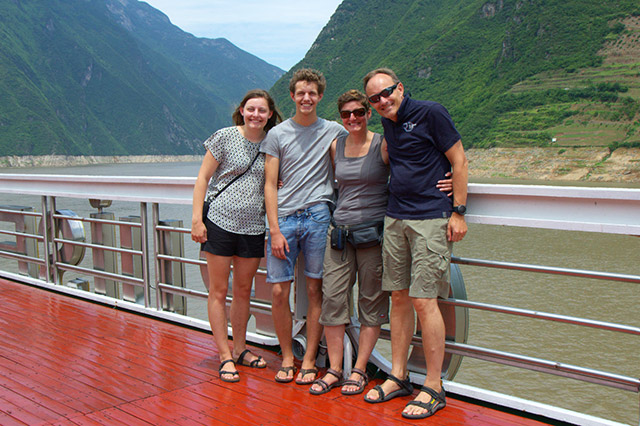 Top Reasons to Choose Us
Local Travel Agency on the Bank of Yangtze River with Years' Experience
Setting an office locally at Chongqing Chaotianmen Dock, we are the local with abundant and latest information about Yangtze River Cruise, handling all the things for our customers with rich experience!
Worry Free Relaxing Vacation to Yangtze River & All over China
We are not only expert in providing Yangtze cruise service both in Chongqing and Yichang, but also specialized in offering you amazing China tours to any destinations in our vast country. Worry free vacations are guaranteed!
Tailor-made Trips Totally Based on Your Likes with Free Quotation
Traveling with us, what you need to do is to tell us your ideas, likes, interests and demands. Then, leave all the rest work to us. We are here to help you design the trip totally based on your likes. All advice and tips are free!
Personal One-on-one Specialist, Professionally & Efficiently
You will get your personal travel consultant in China. They are at your side any time. In every step and in every detail, you can feel their warmth, passion and professionalism. Put your trust in us.
Meet Our Team & Professional Travel Consultants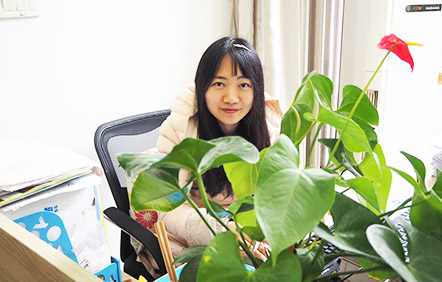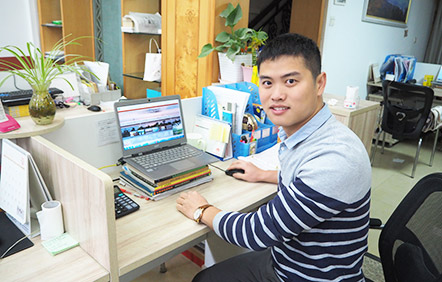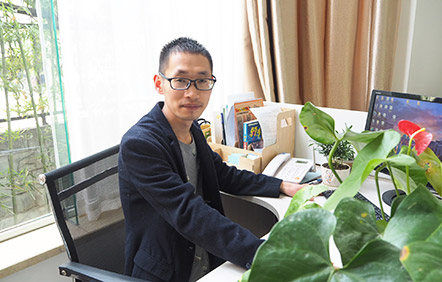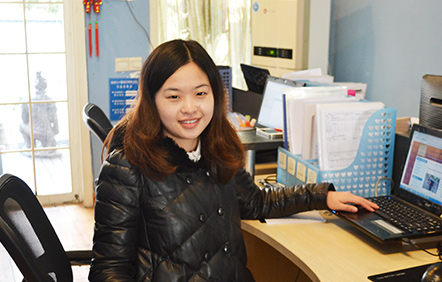 Our whole team of yangtze-river-cruises.com is a big, warm and energetic family, consisting of marketing and website team, personal cruise expert team, hotel & ticket booking team, tour guides, drivers, and quality supervisors.
Who you directly contact is our cruise expert team. All the time, we have been trying our best to build a professional, knowledgeable and passionate team offering the highest level of service to travelers throughout the world. After you dropping us an email or a call, your one-on-one personal expert will contact you immediately and send you detailed itineraries with a quotation within 0.5 hour to 24 hours. A trip with yangtze-river-cruises.com is all about you. Before, during and after the tour with us, our experts will help you all the time. No matter if you travel as a family, a couple, alone, or in a group, our whole team are here to provide you service/solve the problems to their utmost within the shortest possible time.
You Can Rely on Our Experts' Rich Experience Read Our Cruise Experts' Travel Stories with Yangtze Cruises
All of our cruise specialists have taken Yangtze River cruises with different ships at different seasons and written fascinating travelogues when they got back every time. They shared their beautiful stories and gave advice even with the tiniest details from the embarkation to disembarkation that you can learn something about transportation, different cruise cabin, facilities, dining, activities, service, shore excursions, and sceneries along the way... Since 2012, we have written about 120+ articles and blogs to keep Yangtze River cruise and travel experience updated. You can head to our 2012-2020 Travelogue & Suggestions from Our Cruise Specialists to get more inspirations!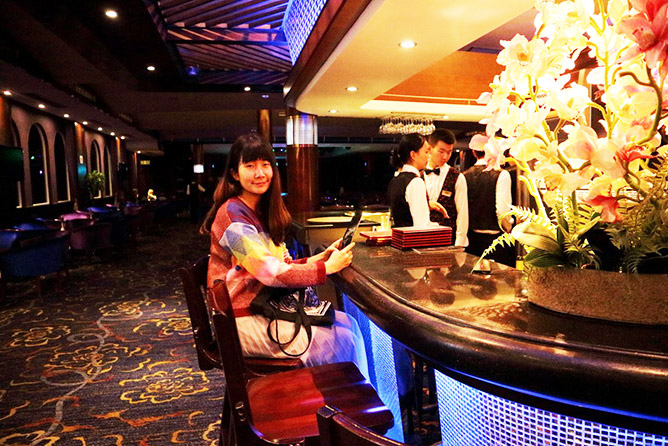 For a business trip in 2019, I have a chance to take a Yangtze River Cruise on Victoria Jenna, the newest ship of Victoria Cruises at this time. It's during Autumn in China, temperature went down and the red leaves along Yangtze River made it beautiful.

Wing
Cruise Ship: Victoria Jenna
Date of Experience: November 2019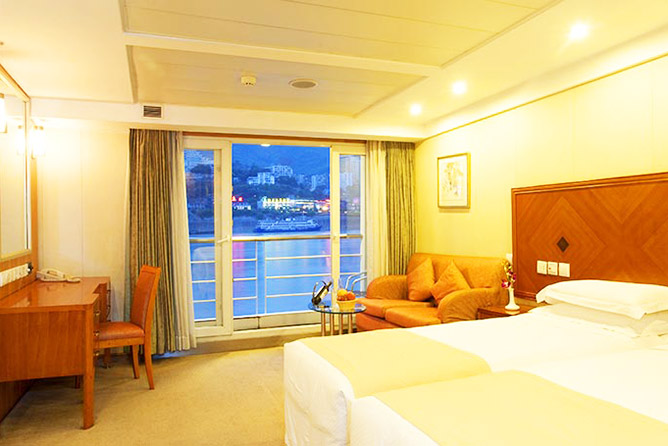 Winter is in a low season for travelling, but there are around 200 travelers on the boat we did. However, the best benefit for travelling in a low season is that there aren't so many people at the tourist spots for shore excursions which make you...

Wendy
Cruise Ship: Century Sun
Date of Experience: December 2016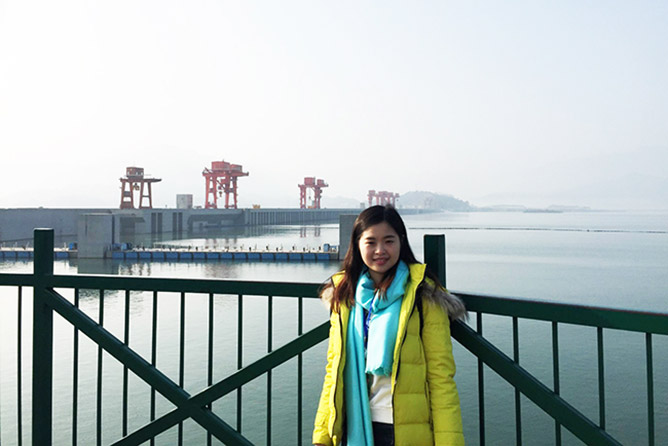 Chengdu and Chongqing are well linked with high speed train within 2 hours. Before I got aboard at Chongqing Chaotianmen Dock, I visited Ciqikou Ancient Town and then for 4-day Yangtze cruise from Chongqing to Yichang...

Rita
Cruise Ship: Victoria Anna
Date of Experience: December 2015
Get Amazed by Our Customers' Travel StoriesRead Our Customers' Travel Stories with Yangtze Cruises
We firmly believe in and insist on that "customers come first". We cherish our customers' suggestions and thank for their stunning Yangtze cruise & China travel stories. If you're looking for travel inspiration, you can't go wrong with this wonderful collection of top China & Yangtze travel stories. The very detailed process from cruise booking to finishing the trip or even extending to other cities in China, gives precious and vivid life along the way - better than you can imagine! Please head to our "Top Stunning China Yangtze River Cruise Stories" with many storied shared during the past years. Please remember, you are also welcomed to share your travel in China & Yangtze River. Why not tell us your feeling?
Know How Our Customers Reviewed "Us"
We are so proud that we have helped a hundred thousand travelers to fulfill their Yangtze River and China dreams. We are also appreciated numerous dear customers who shared memorable cruise experience and useful true feelings about everything with a cruise.
On this spot, you are welcomed to read 2700+ China & Yangtze travel reviews. Since 2015, we have been the winner of "TripAdvisor's Certificate of Excellence" with more than 520 5 star reviews written by our customers. At the meantime, we are always caring every little feedbacks from our customers among millions of emails, and you can check parts of the feedback to know how our customers reviewed the cruise and reviewed us. Every review matters and we'll keep doing the best!
Wonderful 4D3N cruise on the Victoria Jenna

We had a wonderful 4D3N cruise on the Victoria Jenna which was organised by Riley Guo. It was more luxurious than we expected and they even catered for my gluten intolerance. There were plenty of activities - side excursions, informative talks and shows on board. We went on one of the optional shore excursions called "The Story of the Three Kingdoms" and it was the most spectacular show I have ever seen. Riley organised everything very well and was available to answer questions when I wanted. I would thoroughly recommend this trip and Riley to anyone who is thinking of doing the cruise.

- Jim A

Australia
Effortless Journey Down the Yangtze River

I planned a trip with more than 30+ friends and their families which included a day in Chongqing and then a cruise down the Yangtze River and tour of the Three Gorges Dam. Working with Vivien made the entire process nearly effortless. She was extremely professional and responsive in communicating and arranging accommodations, tickets and transportation as required, and timely produced the invitation letter to assist those who needed a visa. The Cruise exceeded all of our expectations and was a wonderful experience for our single travelers as well as those of us traveling with little kids. The rooms, facilities, food and staff were all exceptional and most of our group has vowed to return or plan to recommend Century for future travelers.

- Sullyryno

Shanghai
Yangtze River cruise

We joined the Yangtze River Cruise from Nov 7 to 11. Upstream from Yichang to Chongqing. Jack Li was our tour consultant. He's very professional and thoughtful person. He always responded our questions and issues very fast. Jack also went extra efforts to upgrade our cabin from 4th floor standard room to 5th floor of suite. We upgraded our meal plan to VIP when we check in. We joined shore excursions including Gorges family, Three Gorges Dam site and ship lifting, Shennv Stream and Shibal Pagoda. All shore excursions were fantastic. We really had wonderful time during the Yangtze River cruise . We also asked Jack to arrange one day tour to visit Dazu Rock Carvings, west of Chongqing city. We really enjoyed it too.

- Wendy Y

Fredericksburg, VA, United States
Feel Free to Visit Us OR Contact Us
Welcome to visit us in Chengdu and Chongqing! With precious chance to meet us, you can discuss with your personal travel consultant about your travel plan, payment and other stuffs of your upcoming China Yangtze tour or share your wonderful experience with us face to face.
Head Office in Chengdu: Room 307, Unit 3, Building 4, No. 818, Xingshi Road, Wuhou District, Chengdu City, Sichuan Province, 610000, P.R. China. 四川省成都市武侯区星狮路818号大合仓星商界4栋3单元307号


Office in Chongqing: Block B, Hengtong Yunding, No.260, Bayi Road, Yuzhong District, Chongqing, 400010, P.R. China. 重庆市渝中区八一路260号恒通云鼎大厦B座
Or call us at
Working Hours:(Monday - Friday 9 a.m. to 6 p.m. GMT+8) +86-28-85227275 / 86-28-85223685 / 86-28-85223672
Non-Working Hours: (Daily, 6 p.m. to 9 a.m. GMT+8) +86 19138970032
(Time Now in China: 1695324598 )
Please Follow Us On
To enhance a close relationship between our customers and us, we have set up social media pages, including Facebook, Instagram, Twitter and TripAdvisor etc. You are welcomed to "like" and "follow" us to get the latest Yangtze River cruise latest news & China Travel information, promotions. And if you have any question, please leave us message.
Not easy to find the right cruise ship/itinerary for you? Please contact one of our Yangtze cruise specialists to save your time and money. Click the right button to send an online inquiry and we will get back to you within 0.5~23.5 hours.
Your can rely on our expert knowledge and endless enthusiasm!
Questions & Discussions
Following are latest questions and answers from our webusers and customers. You can learn many useful information from the discussion and cases. You can also join in the discussions or ask your own question. Our experts will help you ASAP.
Lost n found key card
I finally found my room key card Cabin 3050.
My name : Leung suk yin 梁淑賢
Cruise period : 23-27 Dec 2018
I booked the tour through Wing On Travel (in hk)
I had been penalised for the list key card for ¥100.
Can u help me with the refund if i send it over to u.
Tk u.
Leung suk yin
Hello Suk Yin,

Thank you for the message! And we are sorry to hear your losing the room key card. We yangtze-river-cruises.com is actually a local travel agency based in Chongqing and offering the booking service of Yangtze River cruise ships and tours, and since you have booked the tour through Wing On Travel (HK), we cannot handle the refund for you. However, we suggest you contact the detailed cruise or the cruise company to let them know you have found the room key card and let them help you with that. Good luck!

Enjoy a wonderful day!
Reagrding jon
Dear sir

I am prabakaran from india
Here i am cheated by some scamers to get job in princess curise ship
Due to this i lost my job
Can you provide a correct person to contact to get job
I am favour from you


Hi Prabakaran,

Greetings from China! I feel so sorry for what happened to you. As we Yangtze-river-cruises.com is a Chinese local travel agency isolated from the Princess Cruises and have no business communication with them, we do not know who you could contact with to get a job. Feel really sorry again.

Wish you all good!
meals
am a vegetarian. Can I get vegetarian meals on the ship>
Hello Lori,

Thank you for the good question. Onboard the Yangtze River cruise ships, the breakfast, lunch and dinner are almost arranged in buffet styles with some vegetarian dishes, like cabbages, vegetables in season, vegetable and fruit salad, and so on, and some cruises prepare the dinner in Chinese sitting form with some specially cooked vegetarian dishes for guests. Besides, the Yangtze River ships serving foreign guests from the world have provided service to many vegetarian travellers and have gained rich experience and good reviews, so you can enjoy your dining time on the ship! Furthermore, if you have any other needs about the food, you could tell the staff at the reception desk when you are checking in.

Wish you a wonderful Yangtze River cruise!
Have a question? Get answers from our travel experts or guests