Your First Stop for a Great Yangtze Cruise Deal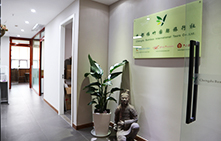 Yangtze-River-Cruises.com, the online Yangtze cruise service platform of Chengdu Bamboo International Tours Co., Ltd, has been specialized in Yangtze cruise ship and tour booking for several years.
After several years' hard work and by the long-standing relationships with all cruise lines, we can offer our customers the lowest rates on every cruise ship, every day!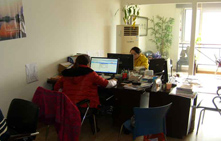 Once you've found your cruise vacation, call us at +86-28-85223672 or e-mail us for a quote or reservation. Our fast quotes and friendly service make booking a breeze.
About Chengdu Bamboo International Tours
Chengdu Bamboo International Tour Agency, headquatered in Chengdu, the hometown of cute Pandas, runs two other local offices in Lhasa and Chongqing with three official websites www.tibetdiscovery.com, www.yangtze-river-cruises.com, and www.chinadiscovery.com.
Our Services

What Our Customers Say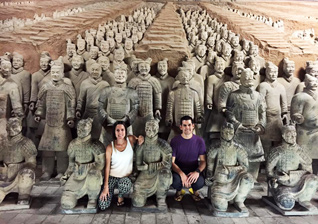 If you have travelled with us before, we hope we have convinced you that our 'specialist' approach means you enjoy an expertly planned trip tailored to your interests and budget.
"Dear Wonder,

how are you!? Just came back to London. I wanted to really thank you for the amazing trip you prepared for us!!! We had the best time!!

You were the best travel consultant ever, answer my emails almost immediately (and there where many because we were planning a long trip!) even if it was late night or even weekends. You were more than patient to answer my questions and very helpful in every way, when I had to change the dates at last minute you work all weekend just to help us out. The tour guides where excellent! We enjoyed every place and we did because the tour guides where really nice and locals to the places we visited, that was really the best.

Anything else you need please don't hesitate to tell me!!!!

Many Kisses and thanks again!

Lucia"
Not easy to find the right cruise ship/itinerary for you? Please contact one of our Yangtze cruise specialists to save your time and money. Click the right button to send an online inquiry and we will get back to you within 0.5~23.5 hours.
Your can rely on our expert knowledge and endless enthusiasm!
Questions & Discussions
Following are latest questions and answers from our webusers and customers. You can learn many useful information from the discussion and cases. You can also join in the discussions or ask your own question. Our experts will help you ASAP.
Lost n found key card
I finally found my room key card Cabin 3050.
My name : Leung suk yin 梁淑賢
Cruise period : 23-27 Dec 2018
I booked the tour through Wing On Travel (in hk)
I had been penalised for the list key card for ¥100.
Can u help me with the refund if i send it over to u.
Tk u.
Leung suk yin
Hello Suk Yin,

Thank you for the message! And we are sorry to hear your losing the room key card. We yangtze-river-cruises.com is actually a local travel agency based in Chongqing and offering the booking service of Yangtze River cruise ships and tours, and since you have booked the tour through Wing On Travel (HK), we cannot handle the refund for you. However, we suggest you contact the detailed cruise or the cruise company to let them know you have found the room key card and let them help you with that. Good luck!

Enjoy a wonderful day!
Reagrding jon
Dear sir

I am prabakaran from india
Here i am cheated by some scamers to get job in princess curise ship
Due to this i lost my job
Can you provide a correct person to contact to get job
I am favour from you


Hi Prabakaran,

Greetings from China! I feel so sorry for what happened to you. As we Yangtze-river-cruises.com is a Chinese local travel agency isolated from the Princess Cruises and have no business communication with them, we do not know who you could contact with to get a job. Feel really sorry again.

Wish you all good!
meals
am a vegetarian. Can I get vegetarian meals on the ship>
Hello Lori,

Thank you for the good question. Onboard the Yangtze River cruise ships, the breakfast, lunch and dinner are almost arranged in buffet styles with some vegetarian dishes, like cabbages, vegetables in season, vegetable and fruit salad, and so on, and some cruises prepare the dinner in Chinese sitting form with some specially cooked vegetarian dishes for guests. Besides, the Yangtze River ships serving foreign guests from the world have provided service to many vegetarian travellers and have gained rich experience and good reviews, so you can enjoy your dining time on the ship! Furthermore, if you have any other needs about the food, you could tell the staff at the reception desk when you are checking in.

Wish you a wonderful Yangtze River cruise!
Have a question? Get answers from our travel experts or guests