Jiuzhaigou Yangtze Cruise Tour Packages
Our Jiuzhaigou Yangtze tours are mainly covered the two most scenic destinations - Jiuzhaigou and Yangtze River that you'll be totally immersed in the awesome natural scenery.
What to See in Jiuzhaigou & along the Yangtze River?
1. In Jiuzhaigou: You can see emerald lakes, spectacular layered waterfalls, colorful forests, snow-capped mountains, Tibetan villages in its 3 beautiful valleys. Besides, while touring Jiuzhaigou, you'll have a chance to visit the World Natural Heritage Site - Huanglong National Park either which is near to Jiuzhaigou Valley and famous for incredible calcified scenery.
 
2. Along Yangtze River: Travelers will catch the chance to view the old China in the central part of Yangtze River with a relaxing cruise. Enjoy shore excursions to Shibaozhai Pagoda, Shennv Stream, Three Gorges Dam and appreciate beautiful scenery along Three Gorges.
Also, the well designed itineraries and featured activities will prove they are the best ways to experience the beauty, soul and charm of Sichuan and Three Gorges. Open your eyes, open your heart and explore now! Travel with us now!
Top 3 China Yangtze Tours with Jiuzhaigou
For most first-timers to China, they would like to cover several hot destinations in China, such as Beijing, Xian, Shanghai, Yangtze River, Guilin, Chengdu, Lhasa, Zhangjiajie, and Yunnan to get an overall impression about the vast and beautiful China. Usually, Yangtze River cruise is served as a relaxing short break during the whole vacation. The following are the top 3 strongly recommended China Yangtze tours with a visit to Jiuzhaigou & Huanglong National Park, and you can select your favored trip based on your interests, travel length and budget! If you have got your own ideas, contact us directly to discuss the travel plan and we can tailor made the tour for you!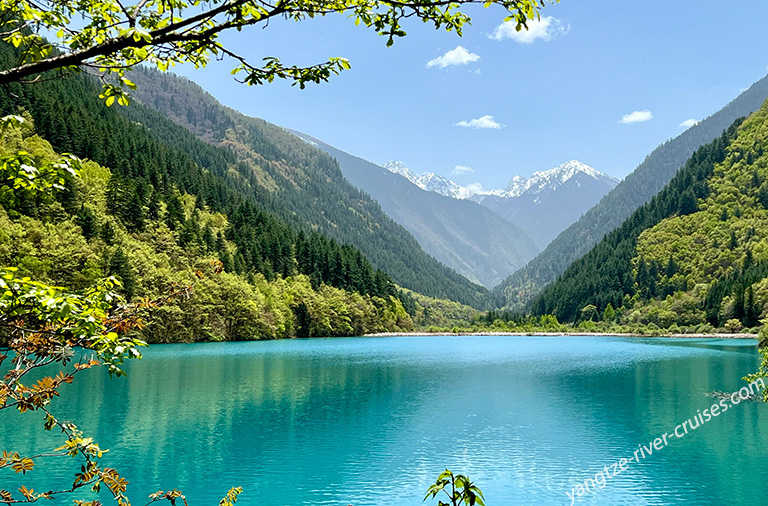 Chengdu / Huanglong / Jiuzhaigou / Chongqing / Yangtze Cruise / Yichang
If you're always keen on exploring the heavenly natural beauty in different space in a different way, this is the best trip for you! You'll first visit three most popular tourist destinations - Chengdu, Jiuzhaigou and the Yangtze River.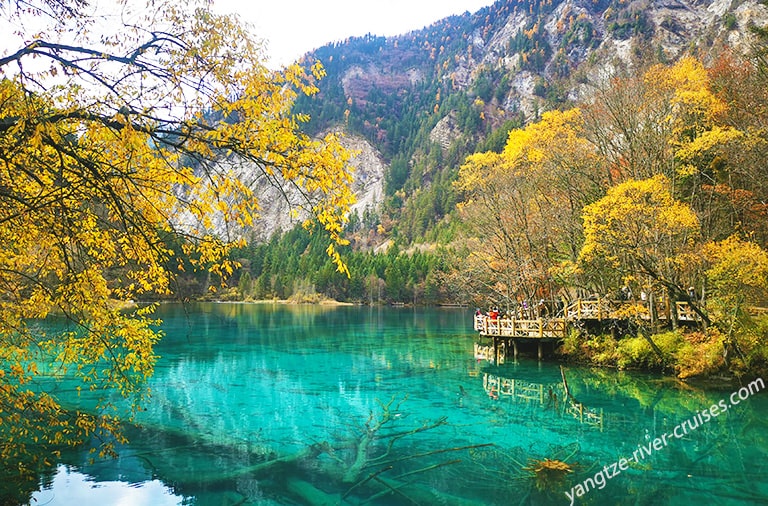 Chengdu / Leshan / Emei / Chengdu / Huanglong / Jiuzhaigou / Chongqing / Yangtze Cruise / Yichang
This tour covers all the highlights of Sichuan and golden section of the Yangtze River. You'll have in-depth exploration in Sichuan, "A Land of Abundance", by visiting Chengdu Pandas, Jinli Old Street, Jiuzhai Valley, Huanglong National Park, Leshan Giant Buddha and Mount Emei and its Golden Summit. After that, a relaxing cruise will take you down the Yangtze River, from west to central China. It will be both cultural and scenic exploration along the way...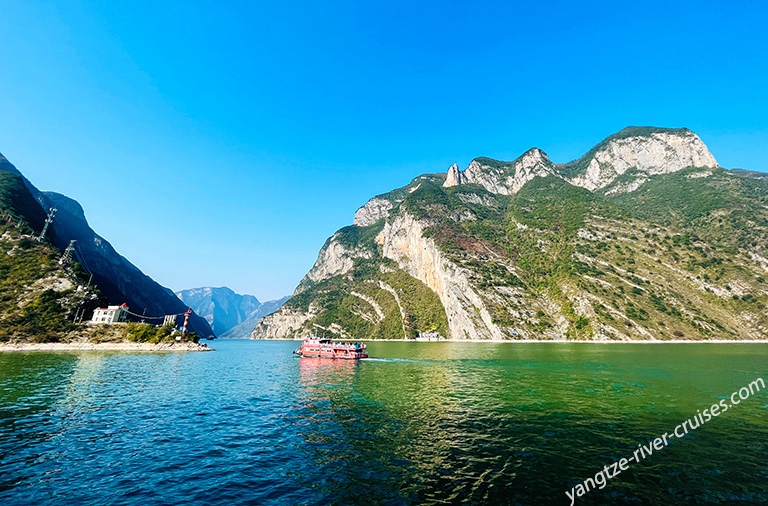 Beijing / Xian / Jiuzhaigou / Chengdu / Chongqing / Yangtze Cruise / Yichang / Shanghai
No visit to Jiuzhaigou Valley that you'll never know how nature makes this place so magic and breathtaking. Indeed, it is the "Fairyland on Earth" no matter when you go. In this tour, you'll encounter the most beautiful side of China, as well as enter into the living classroom to learn the profound history and splendid culture. Besides, some happy hours with the Giant Pandas will leave you once-in-lifetime memory. Go with us now!
Not easy to find the right cruise ship/itinerary for you? Please contact one of our Yangtze cruise specialists to save your time and money. Click the right button to send an online inquiry and we will get back to you within 0.5~23.5 hours.
Your can rely on our expert knowledge and endless enthusiasm!
Have a question? Get answers from our travel experts or guests