Zhangjiajie Yangtze Cruise Tour Packages
Zhangjiajie, situated in Hunan province, is one of the most fascinating national parks in the world. It is truly a must-visit destination in China for any travelers. It is good to take 2 or 3 days to view its magnificent natural beauty after or before a Yangtze River Cruise.
What to see and do in Zhangjiajie Yangtze Tour:
In Zhangjiajie: the main attraction in Zhangjiajie is Wulingyuan Scenic Area (UNESCO World Heritage site in 1992), including three major sites, Zhangjiajie National Forest Park, Suoxiyu Nature Reserve, and Tianzi Mountain;
Along Yangtze River: fantastic shore excurisons to Three Gorges Dam Site, Shennong Stream, Tribe of Three Gorges, Shibaozhai Pagoda, White Emperor City, Fengdu Ghost City and more sites, taking 4-5 days on the magnificent Yangtze River.
Top Zhangjiajie Yangtze Tour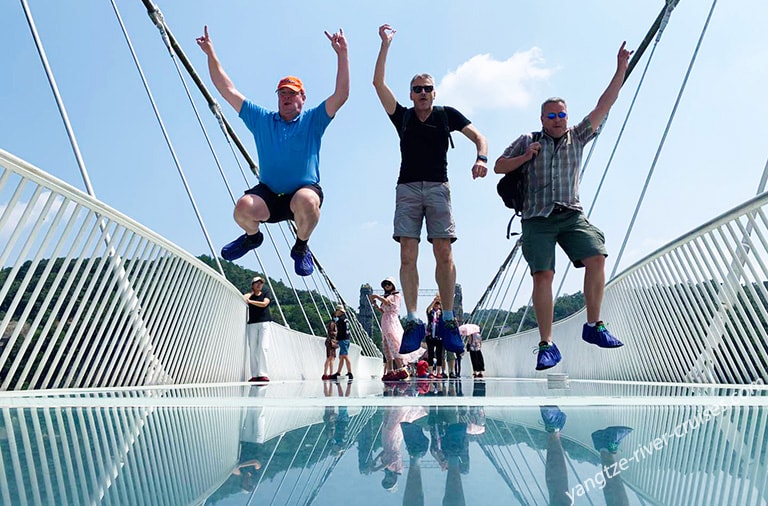 Highlights: Zhangjiajie National Forest Park, Zhangjiajie Grand Canyon, Three Gorges, Three Gorges Dam
Features: This is the real NATURE tour to Yangtze River and Zhangjiajie National Forest Park. In 6 days, take a relaxing 4-day cruise ship down from Chongqing to Yichang; spend 2 days getting into the surreal AVATAR world to appreciate the unique Karst Mountains and picturesque forests and experience the thrilling glass bridge in Zhangjiajie Grand Canyon. It will be a memorable trip!
Check Details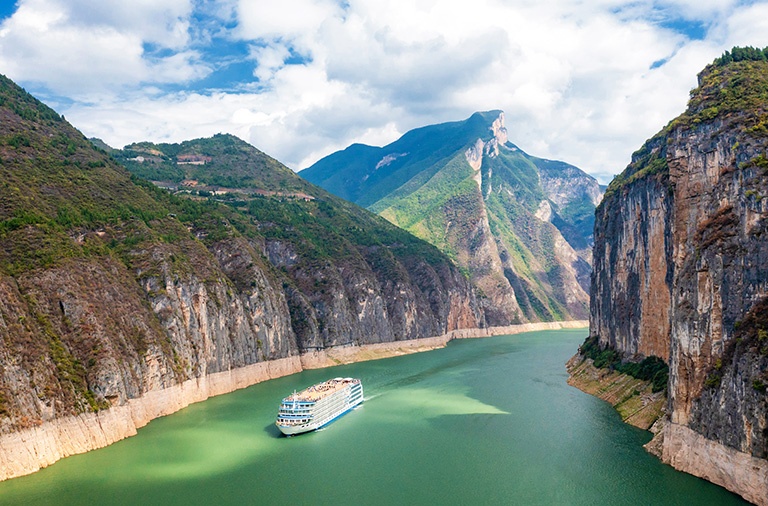 Highlights: Three Gorges, Three Gorges Dam, Zhangjiajie National Forest Park, Zhangjiajie Grand Canyon
Features: Look deep into nature and we will understand everything better! This trip is the super nature tour taking you to AVATAR world and Three Gorges. In a relaxing way, you'll explore the Pandora-the Hallelujah Mountain, Zhangjiajie Grand Canyon as well as enjoy a 5-day upstream Yangtze cruise from Yichang to Chongqing. All the beauty of nature will show in front of you!
Check Details
Best China Yangtze Tours with Zhangjiajie
Not easy to find the right cruise ship/itinerary for you? Please contact one of our Yangtze cruise specialists to save your time and money. Click the right button to send an online inquiry and we will get back to you within 0.5~23.5 hours.
Your can rely on their expert knowledge and endless enthusiasm!