Zhangjiajie Yangtze Cruise Tour Packages
Zhangjiajie, situated in Hunan province in central China, is one of the most fascinating national parks in the world. It is truly a must-visit destination in China for any travelers. It is good to take 2 or 3 days to view its magnificent natural beauty after or before a Yangtze River Cruise.
What to See and Do in Zhangjiajie Yangtze Tour:
1. In Zhangjiajie: You can plan 3-5 days like most of other Zhangjiajie visitors to discover the sightseeing at Avatar Mountain and Tianzi Mountain at Wulingyuan, Zhangjiajie Glass Bridge, Tianmen Mountain, and more beautiful lakes, cavern, night streets, etc. Besides, it is recommended to enjoy 1 more day like others to the nearby Fenghuang Ancient Town for a nice savory of Hunan flavored old city.
2. Along the Yangtze River - the Longest River in China: fantastic shore excursions to Three Gorges Dam Site, Shennong Stream, Tribe of Three Gorges, Shibaozhai Pagoda, White Emperor City, Fengdu Ghost City and more sites, taking 4-5 days on the magnificent Yangtze River.
Top 4 Zhangjiajie Yangtze Tours
Our Top 4 Zhangjiajie Yangtze cruise tour packages cover popular Yangtze River cruise tour starting from Zhangjiajie with an upstream cruise from Yichang to Chongqing, as well as a downstream cruise tour from Chongqing to Yichang with Zhangjiajie National Forest Park and Zhangjiajie Glass Bridge after the cruise experience... Feel free to select your likes or if you have your own needs or personal requirements, please tell us and we are here to help you customize your own trip at the best prices in 2023/2024!
China Yangtze Tours with Zhangjiajie - Strongly Recommended
For most first-timers to China, they would like to cover several hot destinations in China, such as Beijing, Xian, Shanghai, Yangtze River, Guilin, Chengdu, Lhasa, Zhangjiajie to get an overall impression about the vast and beautiful China. Usually, Yangtze River cruise is served as a relaxing short break during the whole vacation. The following are the top 3 strongly recommended China Yangtze tours with a visit to Zhangjiajie, and you can select your favored trip based on your interests, travel length and budget! If you have got your own ideas, contact us directly to discuss the travel plan and we can tailor made the tour for you!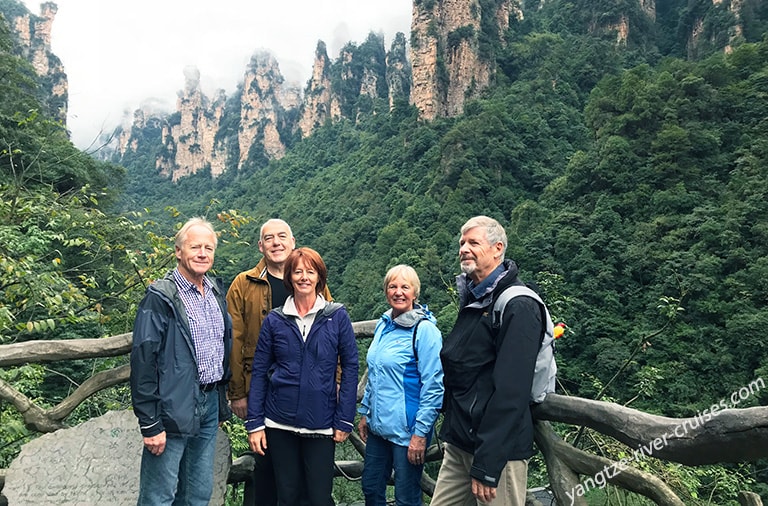 Xian / Chengdu / Chongqing / Yangtze Cruise / Yichang / Zhangjiajie
What are the symbols of China? Terracotta Warriors? Giant Panda? High Speed Train? Or… they all belong to the symbolic traveling items. This 10-day tour will give you the best glimpse of China - ancient past, national treasure Giant Pandas, relaxing Yangtze River cruise through central China along the longest river in China, thrilling glass bridge, magnificent peculiar mountains…of course, high speed train linking from Xian and Chengdu, Chengdu and Chongqing.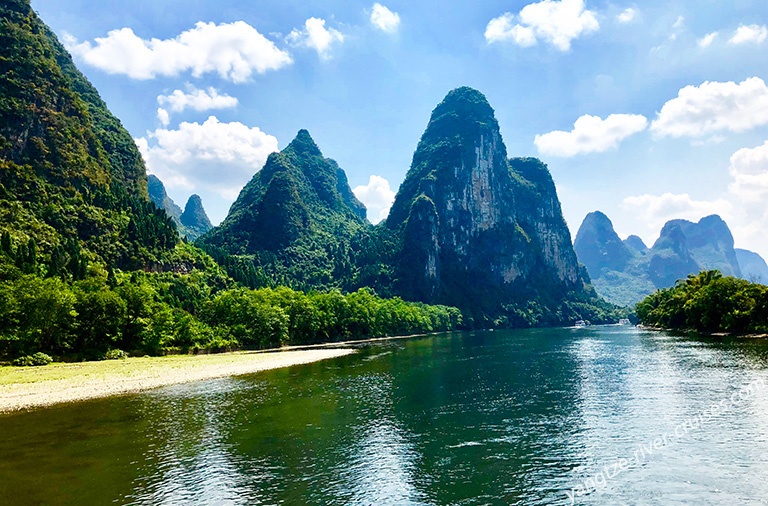 Shanghai / Guilin / Chongqing / Yangtze Cruise / Yichang / Zhangjiajie / Xian / Beijing
If you are planning a two-week vacation in China, this 15 days China tour will be perfect for you. You can fully explore traditional culture and modernity in the megacities such as Beijing and Shanghai; throw yourselves into the Avatar world, enjoy Karst landscape in Guilin and Yangshuo, take a Yangtze River cruise sailing through the beautiful Three Gorges, feel profound history in the ancient capital of 13 dynasties...All the best highlights of China are offered in 15 days!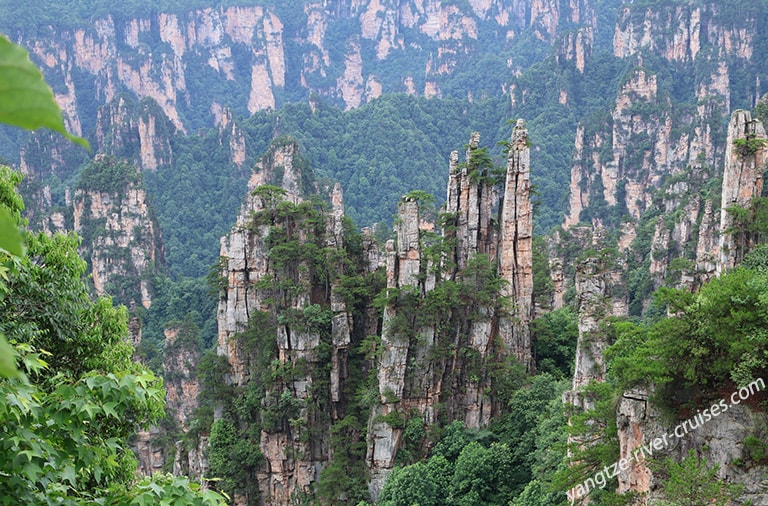 Beijing / Xian / Chongqing / Yangtze Cruise / Yichang / Zhangjiajie / Shanghai
In recent years, Zhangjiajie was thrust into travelers' eyes after the movie Avatar. The Hallelujah Mountains in Avatar were inspired by Heavenly Pillar in Zhangjiajie National Forest Park. It is a wise choice to put Zhangjiajie into your China tour. This 13 days China tour covers Beijing, Xian, Zhangjiajie, Shanghai with a cruise along the Three Gorges which becomes one of the best selling tours for first timers.
Not easy to find the right cruise ship/itinerary for you? Please contact one of our Yangtze cruise specialists to save your time and money. Click the right button to send an online inquiry and we will get back to you within 0.5~23.5 hours.
Your can rely on our expert knowledge and endless enthusiasm!
Have a question? Get answers from our travel experts or guests