Yunnan Yangtze Cruise Tours
You may wonder why put Yunnan and Yangtze River cruise in one trip? Let's give you some best answers.
Yunnan Province, situated on the southwestern of China, is by far the most popular province to visit. If there is only one province for your to choose, Yunnan should be put into your top-to-do traveling list. Home to 25 different ethnic groups (the most of any province), gorgeous historic towns, featured minority villages, Tibetan monasteries, splendid rural landscapes and some of the most incredible natural treasures in China, Yunnan is an absolute dream to explore. If diversity in everything is what you're after, then you really couldn't choose a more worthy destination. From the breathtaking heights of the Tibetan Plateau to the tropical lusciousness of its lowlands, Yunnan is one heck of a stunner.
To take a Yangtze River cruise before or after your Yunnan tour, it is recommended to do the 4-day downstream cruise from Chongqing to Yichang. Travelers can transfer from Lijiang, Kunming, Dali to Chongqing by flight with many daily schedules. If you have more time for a long China tour, you can travel beyond Yunnan & Yangtze River to other hot destinations in China. No matter where you want to go, we can customize the tour for you. Why not travel with us?
Top 3 China Yangtze Tours with Yunnan (Kunming, Dali, Lijiang...)
For most first-timers to China, they would like to cover several hot destinations in China, such as Beijing, Xian, Shanghai, Yangtze River, Guilin, Chengdu, Lhasa, Zhangjiajie, and Yunnan to get an overall impression about the vast and beautiful China. Usually, Yangtze River cruise is served as a relaxing short break during the whole vacation. The following are the top 3 strongly recommended China Yangtze tours with a visit to Yunnan Province, and you can select your favored trip based on your interests, travel length and budget! If you have got your own ideas, contact us directly to discuss the travel plan and we can tailor made the tour for you!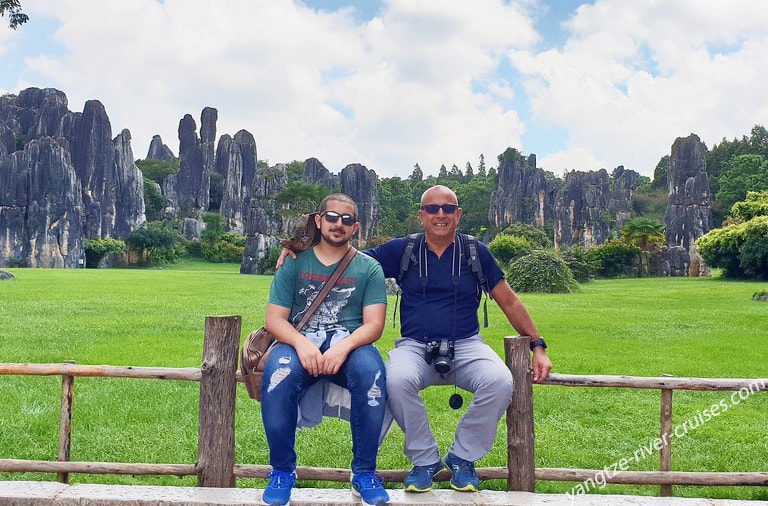 Kunming / Dali / Lijiang / Chongqing / Yangtze Cruise / Yichang
Spending around 5 days in Yunnan, you can have a deep understanding about Kunming, Dali and Lijiang - top three classic destinations with altitudes all around 2000 meters which can be visited all the year round! Then, fly to Chongqing for the amazing cruise experience along the Yangtze River in Central China to catch its authentic side in leisured pace.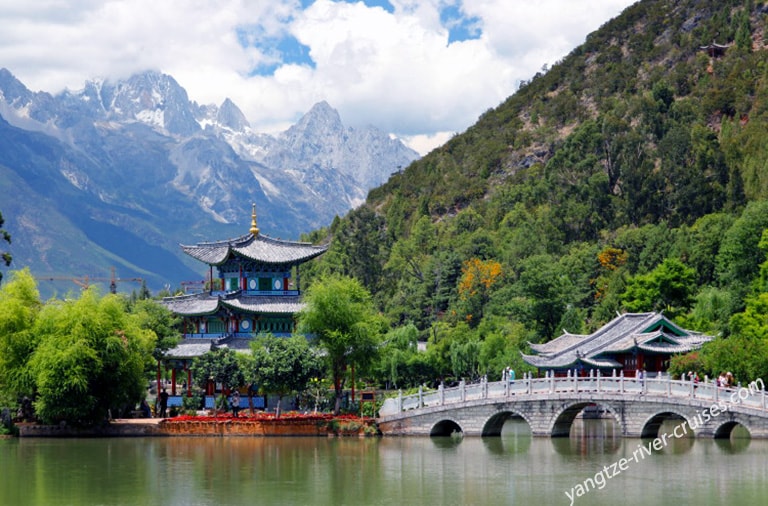 Shanghai / Yichang / Yangtze Cruise / Chongqing / Lijiang / Shangri-La / Kunming / Xian / Beijing
Yunnan is home to 52 ethnic minorities out of China's 56 ethnic groups. Come to the colorful world (Lijiang, Shangri-La and Kunming) where you will visit villages and old towns, explore the hidden gems and encounter various minority people. Meanwhile, the must-do Beijing, Xian, Shanghai and Yangtze River cruise are covered in this tour.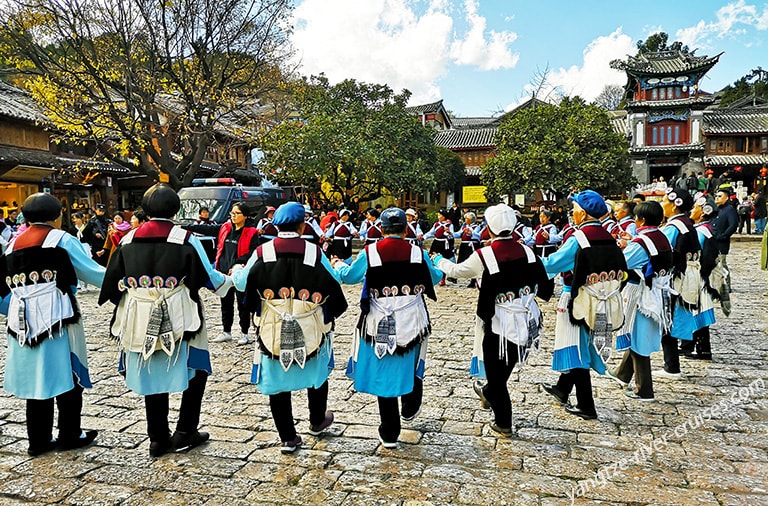 Hong Kong / Kunming / Dali / Lijiang / Chongqing / Yangtze Cruise / Yichang / Shanghai / Xian / Beijing
Fly directly from Hong Kong to reach the ethnic minority kingdom – Yunnan to fully explore the splendid minority culture. You'll not only have a basic understanding about the 25 ethnic groups, but also have an in-depth knowledge about Yi, Bai, Naxi ethnic groups. Besides the stunning ethnic exploration, you'll catch the chance to meet the iconic sights of China in the classic destinations.
Not easy to find the right cruise ship/itinerary for you? Please contact one of our Yangtze cruise specialists to save your time and money. Click the right button to send an online inquiry and we will get back to you within 0.5~23.5 hours.
Your can rely on our expert knowledge and endless enthusiasm!
Have a question? Get answers from our travel experts or guests