Chengdu Yangtze Cruise Tour Packages
Chengdu, regarded as "Country of Heaven" and "Panda Capital of China", is a big city with laid back atmosphere which is totally different than Beijing or Shanghai, as well as the lively nightlife and delicious spicy food and cuisine-rich culture. As such, Chengdu offers the perfect combination for a city stay.
Chengdu has been linking by high speed train with Chongqing within 1.5~2 hours. It is good choice to spend 2 or 3 days in Chengdu before or after the Yangtze River cruise between Chongqing and Yichang.
What to see and do in Chengdu Yangtze Tour:
In Chengdu: No matter you just want to have a close encounter with the giant pandas or take in-depth panda volunteer program to take care of giant pandas for one full day, Chengdu will satisfy your wishes. Besides, Jinli Old Street and Kuan Zhai Alley are nestled among the downtown skyscrapers showing the old tradition and ancient history of Shu Kingdom; Wenshu Monastery offers a window to know Buddhism with peaceful atmosphere; while Renmin Park opens to every travelers for its teahouse culture…
Along Yangtze River: Travelers will catch the chance to view the old China in the central part of Yangtze River with a relaxing cruise. Enjoy shore excursions to Shibaozhai Pagoda, Shennv Stream, Three Gorges Dam and appreciate beautiful scenery along Three Gorges.
Top Chengdu Yangtze Tour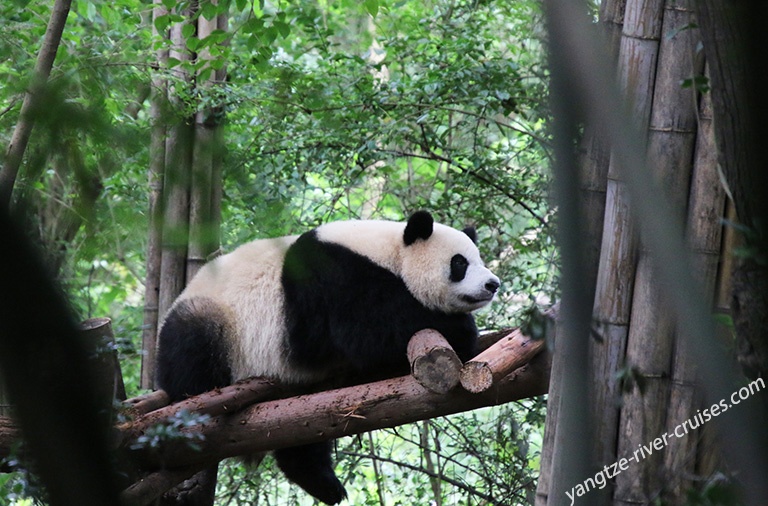 Highlights: Chengdu Panda Base, Jinli Old Street, Three Gorges, Three Gorges Dam, Shibaozhai Pagoda
Features: Take 2 days to enjoy the leisure life in the Hometown of Giant Panda; relax on a luxury Yangtze River cruise from Chongqing to Yichang after your Chengdu panda trip. It will be memorable and relaxing all the way!
Check Details
Best China Yangtze Tours with Chengdu
Not easy to find the right cruise ship/itinerary for you? Please contact one of our Yangtze cruise specialists to save your time and money. Click the right button to send an online inquiry and we will get back to you within 0.5~23.5 hours.
Your can rely on our expert knowledge and endless enthusiasm!