Yichang Tours & Yichang Yangtze River Trips
Yichang, located in the boundary between middle reaches and the upper reaches of the Yangtze River, is the starting/ending point of Yangtze River Cruise. Therefore, making a Yangtze Cruise Tour from Yichang is natural and pleasant.
Besides the Three Gorges & Three Gorges Dam, there are some other must-see Yichang attractions. Yichang Museum the window to let you know more about this city and the over 30,000 pieces cultural relics will dazzle your eyes. The Sanyou Cave is quite amazing for the unique Yangtze cave scenery.
Our private and customizable services await you all the time. Choose your ideal Yichang tours and time to go, just now!
Top Yichang City & Cruise Tours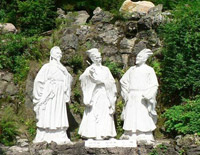 Highlights: Yichang Museum, Sanyou Cave
Features: Explore must-see Yichang attractions: Yichang Museum, Chinese Sturgeon Museum and Sanyou Cave and get a better understanding of Yichang. You can cover this one-day tour before your Yangtze River cruise starts.
Check Details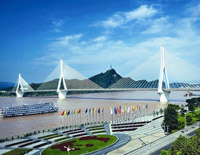 Highlights: Three Gorges Dam Site, Three Gorges, Shennv Stream, Shibaozhai Pagoda
Features: The 5 days of Yangtze River Cruise begins in Yichang and ends in Chongqing. During the way, you can have an excursion to Three Gorges Dam Site to find the big majestic dam, also visit Shennv Stream and Shibaozhai Pagoda along Three Gorges. It will be a relaxing way to see magnificent Yangtze River in comfort and style.
Check Details
Best China Yangtze Tours with Yichang
Not easy to find the right cruise ship/itinerary for you? Please contact one of our Yangtze cruise specialists to save your time and money. Click the right button to send an online inquiry and we will get back to you within 0.5~23.5 hours.
Your can rely on our expert knowledge and endless enthusiasm!