Yangtze Cruise Onboard Life & Experience
Wondering what to do during a day on your Yangtze River cruise?
A lot! You're not roughing it on ships. Just the opposite. Life onboard is quite colorful and a vacation in itself. Each day, a wealth of cruise activity and indulgences, along with the freedom to partake in as many - or as few - as you please.
Life on Board: All you imagine and more...
Top 1: Relax yourselves all the time
Top 2: Appreciate superb Yangtze Food & Cusines
Top 3: Live in the comfortable & cozy cabins or suites
Top 4: Enojy the high-quality service
Top 5: Kinds of cruise facilities for you to enjoy yourself onboard fully
Top 6: Participate in the colorful cultural activities onboard
Please find your own interests and check them out below!
Cruise Experience for Different "YOU"
According to different types of Yangtze Cruisers, like Family Cruise with kids, Seniors and Adults, the onboard experience can be various. Though you can enjoy all cruise activities and services, the way to choose your cruise experience differs. Come on and find your most suitable cruise lifestyle experience.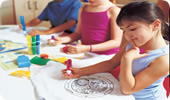 Fantastic family time;
Kinds of kids' activities;
Time for yourself.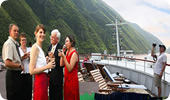 Delicious & healthy food;
Culture Activities offered;
Relaxed at all the way.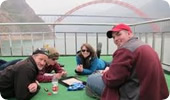 Fabulous nightlife;
Varied shore excursions;
Leisure without any rush.
Highly Recommended Yangtze Cruises to Stay Onboard
The highly recommended Yangtze River cruise ships listed below are the TOP 8 cruise ships that appreciated mostly by our customers, for their high quality services, luxury accommodation, and the best cruise experience. What's more, we guarantee you the lowest price.
Not easy to find the right cruise ship/itinerary for you? Please contact one of our Yangtze cruise specialists to save your time and money. Click the right button to send an online inquiry and we will get back to you within 0.5~23.5 hours.
Your can rely on their expert knowledge and endless enthusiasm!
Have a question? Get answers from our travel experts or guests