What to Expect On a Yangtze River Cruise
Every second onboard a Yangtze ship is a chance for enjoyment. From sunrise to sunset and every single moment in between, there is something exciting happening. There are unmatched cabins, amenities, enriching activities, gourmet cuisine and almost everything you can expect, so you will certainly create lifelong happy memories onboard Yangtze ships.
Wondering more details of what to expect onboard? Let's get a glimpse of the surprises here!
Food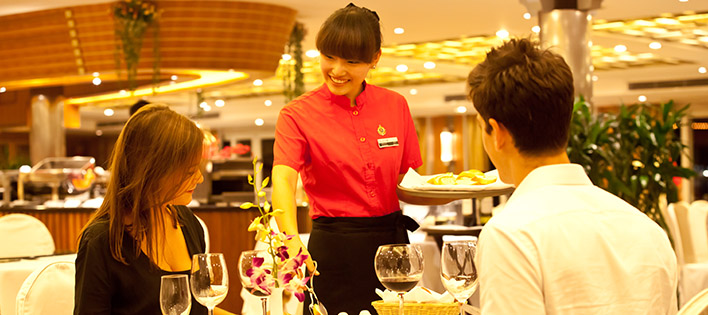 Every Yangtze ship has at least one spacious restaurant. Some ships even offer another VIP restaurant for you to choose.
Meals are usually served in buffet style. From cold salads and bread to Sichuan cuisines and decadent desserts, there is a fantastic range of choice to fulfill your every craving - and these all included in your cruise fare.
Detailed menu may be changed in different season and different ship, but all will satisfy and surprise your palate.
During dinning, staffs will give you warm service!
Warm tips:
1) The dinner on the departing day is not included, because the ship companies believe that you may prefer savoring more local food of the port city. However, dinning ordering is still available onboard (extra charge).
2) If you are vegetarian or have any special dietary requirements, please feel free to notify your travel consultant in advance.
* Check more about Dining Onboard >>
Drinks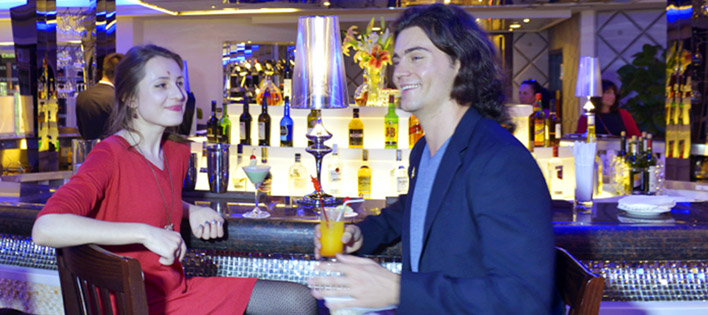 Beer fans? Juice enthusiasts? No problem. No matter what time of day or night, you will find something to drink. You can obtain drinks in any onboard bar and restaurant. Besides, you can order drinks via room service, and thus you can enjoy the drinks in your cabin. The options are a lot. Make your selection from coke, coffee, and beer to whisky, cocktail and so on, and sit back, savor and feel refreshed. Drink packages are also available. Rather than pay per drink you order, these drink packages allow you to get unlimited drinks of certain types after paying a set fee. The cost and types of drink packages vary according to different ship company and different cruise line.
Warm tips:
1) The drink packages can only be purchased after boarding the ship.
2) There is no strict rule against bringing drinks onboard. However, it is not allowed to bring your own drinks and food to the dining halls or bars on your ship. You may enjoy in your cabin and private balcony as freely!
* Check more about Drinks Onboard >>
Service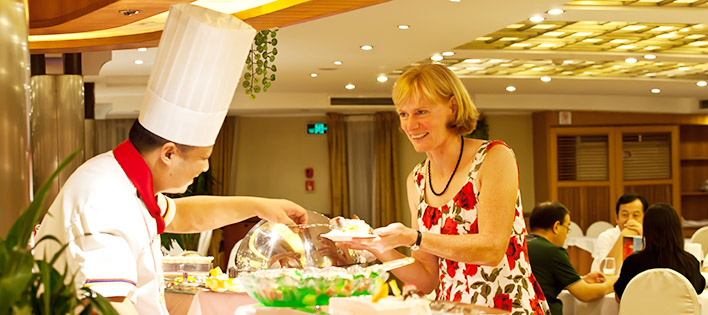 All ships have an excellent ratio of crew to guests to ensure you a bon voyage, with almost two staff members for every three guests. And onboard the super luxury Yangtze Explorer, you can even get one-on-one VIP service!
On the moment you stepping close to your Yangtze ship, you will be warm welcomed by the ship staff. And during the cruising journey, there will be an array of onboard services to take care of your every detail.
The reception desk provides 24-hour service. Please feel free to stay in touch with them by the complimentary phone provided in your cabin or suite.
During the meal, about one or two staff will be only a few steps away from you to answer your special needs.
To guarantee you a sweet and convenient sleep, the staff onboard will clean your cabin or suite every day.
Kind laundry service allows you to be able to get your cloth back in crisp and clean when you return from your day's explorations.
Feel trouble about your heavy luggage? Don't worry. You can book a porter service in advance, and then your luggage can be sent directly aboard your ship.
There are also professional staff waiting for you at the bars, cafes, spa rooms…
* Check more about Services Onboard >>
Cabins & Suites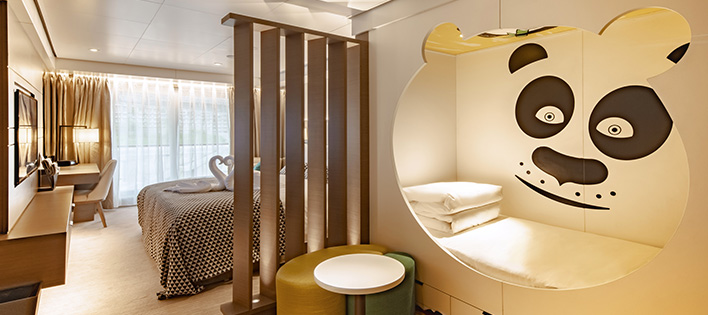 Each Yangtze ship offers standard cabins and luxury suites to suit every need and every budget. Some ships also offer business cabins. All of these cabins and suites equipped with all the high-quality facilities you would expect from a top hotel. Every cabin has its own bathroom with shower, endless hot water, fluffy towels and complimentary toiletries that are topped up when needed. Some suites also have bathtubs. Hair dryer is also offered in the bathroom or your wardrobe. Electrical sockets are almost everywhere for you to recharge your smart phone, tablet or camera. There are also desk, chair, television, telephones and cable radio, etc. Besides, almost all the suites and even the standard cabins of ships on Yangtze River have a private balcony for you to sit outside and enjoy the stunning scenery go by.
Tips:
1) The cabin and suite style onboard different Yangtze ship is different.
2) Upgradation: For most time, you can have your room upgraded to upper floors. Such a service can be booked in advance or onboard. If you are in need, please contact your travel consultant for help.
3) Not all the ships allow putting extra bed or putting two single beds into one double bed. If you have such extra needs, please check that from the ship company or your travel consultant in advance.
* Check more about Cabins Onboard >>
Amenities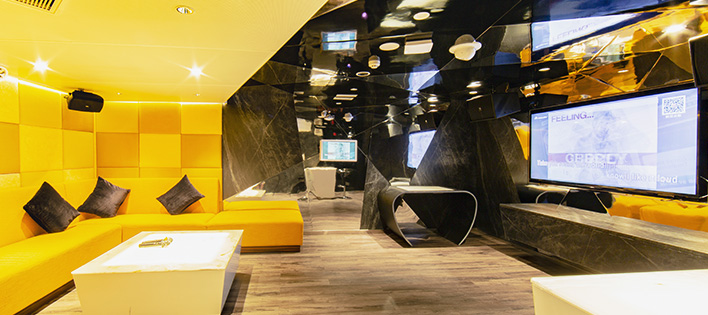 Besides the thoughtful facilities offered inside your cabin and suite, Yangtze River ships also provide plenty of perks in its public areas to pique your interest.
Everyone has their preferences, be it solitude or a few laughs with others. And on board Yangtze ships, it's easy to have both. There are quiet nooks and crannies to dive into a good book or sketch the passing landscapes at the reading room. Want some drinks and talks? It will be a great idea to hit the bars or cafes. Also, you can enjoy a movie at theater, or maybe you'd rather indulge yourself in the Fitness Center… It's all always up to you. Here are some of the latest ship amenities that are making a splash:
Theater
Shops
Clinic
Bars & Cafés
Reading Room
Fitness Center
Salon Room
Internet Room
Mahjong Room
Swimming Pool
SPA, Massage & Sauna Room
…
* Check more about Amenities Onboard >>
Cultural Activities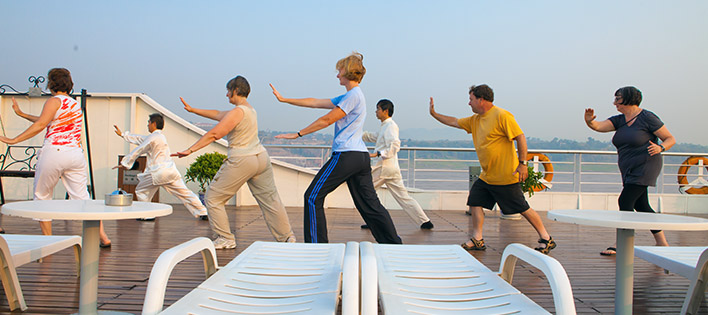 Yangtze ships also provide colorful cultural activities for fun and education, including everything decorating your day from the moment you open your eyes in the morning to the last minute before you going back to your cabin.
Every morning before breakfast, you can play Taichi with a trained Taichi master. Learn how to practice this ancient art.
During the day, there are Chinese Painting Class, Three Gorges Lecture and more activities for you to choose. Besides, you will have opportunities to be welcomed to visit the bridge to navigate with the captain!
Parties and folk dances are easy to be found after night falls. Instead of chatting and wandering around only, you will get special performance prepared by the crews. Onboard activities for your reference:
Captain's Welcome Party
Yangtze Pirate Night Show
…
* Check more about Activities Onboard >>
Nightlife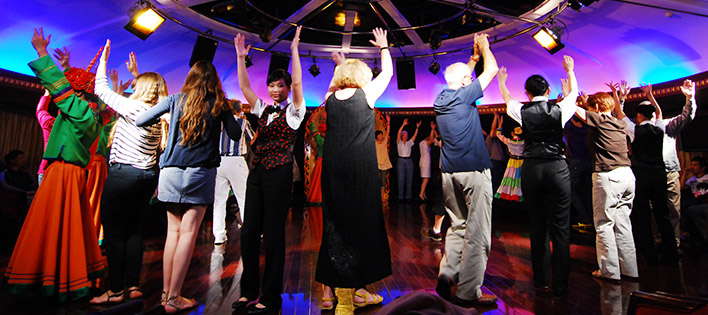 If you are worried that you will be bored during the nights onboard, banish that idea right away. Crews have prepared many performances to cheer you up, including folk dance, fashion show, comedians, China calligraphy show and more. Be ready to dance, sing and party the night away. Besides, you will be warmly welcomed if you want to show something interesting during the parties.
Dress Code for the Parties: there is no strict requirement about dressing for the parties and dinners onboard, because the cruises also want you to enjoy your vacation. If you want to join those occasions with better experience, we suggest ladies prepare long skirts (or knee length) and comfortable kitten heels or low heels, and gentlemen prepare casual shirts, casual suits and thin shoes. Get More Dress Code Idea if you are interested.
* Check more about Nightlife Onboard >>
WIFI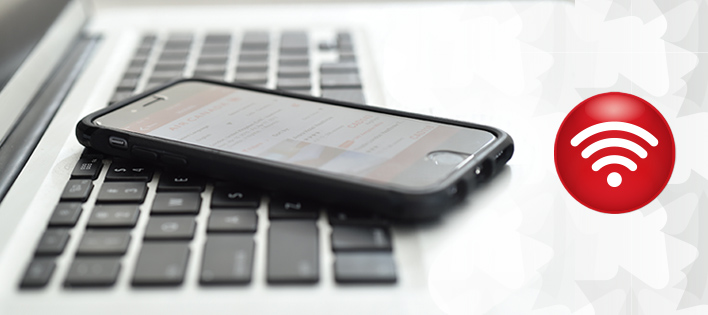 To help you stay connected with your family and friends during your cruising trip, some of the Yangtze ships, like Century Cruise ships and Victoria Cruise ships, offer Wi-Fi service onboard. The service is even free of charge on some newest ships, such as Century Glory, Century Paragon, etc. While, onboard other ships like Yangtze 1, there is no Wi-Fi service provided. However, you can still have opportunities to surf the internet at the Internet Room. The Internet Room is equipped with computers, and you can check email, post to Facebook and check in for your flight on these computers, etc. Extra charge is needed for the internet service.
Generally speaking, the internet service on the river is not as fast as what you get at home. It can be particularly slow sometimes. However, in most of the time, you'll enjoy it without much difficulty.
* Check more about Wi-Fi Service Onboard >>
Shopping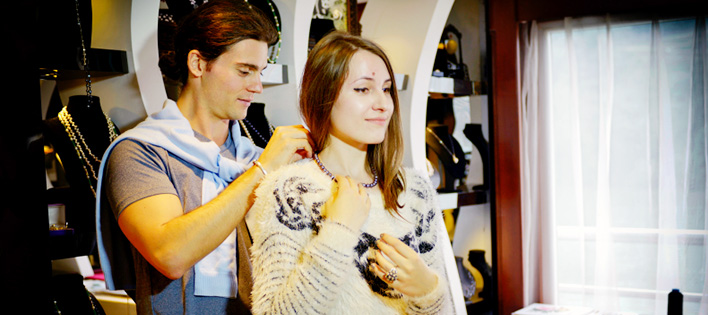 From silks and jewelry to liquor and a gigantic range of cigars and cigarettes, you will find everything within your onboard shops. These shops usually settled not far from the spiral stairs, allowing you stop and pick up a little something for yourself or a souvenir to take back home. The price of items sold onboard is little bit higher than on land, but it is still reasonable.
Health Care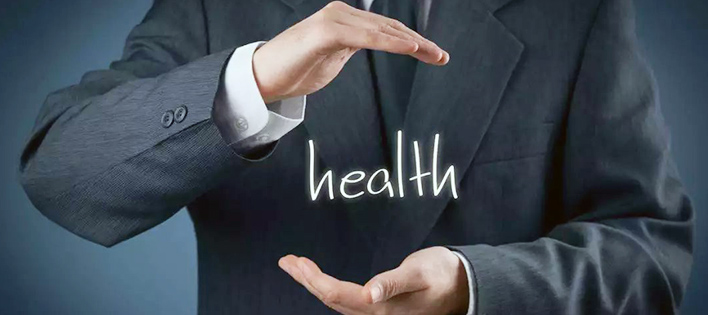 For the safety of everyone aboard, at least one clinic room is equipped onboard every Yangtze ship, with staff available 24 hours a day to care for passengers. When you feel sick and need treatment, you can feel free to tell the reception desk or get to the clinic room by your own, and then the doctor will help you. The cost will be charged to your cabin folio.
Cruising Yangtze River with yangtze-river-cruises.com
Still feel trouble of choosing your best ship and planning your Yangtze River cruise tour? Have plans to travel more China tourist destinations? Travel with www.yangtze-river-cruises.com and let us take care of everything for you! The tour can be tailor-made according to your group size, time, physical condition, plan, interests, budget and other special need. No matter you want to put port cities (Chongqing or Yichang) into your Yangtze River trip or cover several destinations together or even extend your Yangtze cruise tour all over China, www.yangtze-river-cruises.com can provide you best tour guides and experienced drivers with comfortable private cars in any of the destinations. Our English-speaking tour guide will accompany you all the way, showing you the best traveling route and telling beautiful stories in each of the destination. 
Please feel free to contact us if you need any help or customize the tour with free quotation!
2023/2024 Cruise Calendar
New to Cruising?
Do you have any questions about planning or booking a Yangtze cruise? The following articles introduce you to what makes cruising such a unique and memorable way to travel the Yangtze River, when is the best time to cruise Yangzi, how to choose your best route, how to choose a Yangtze ship, how to choose a cabin, what you can do onboard and ashore...
Not easy to find the right cruise ship/itinerary for you? Please contact one of our Yangtze cruise specialists to save your time and money. Click the right button to send an online inquiry and we will get back to you within 0.5~23.5 hours.
Your can rely on our expert knowledge and endless enthusiasm!