Century Glory
9.9
/ 10
It is the best brand-new & large super 5-star luxury Yangtze cruise under the outstanding management of reputed Century Cruises team, making her first sailing in September of 2019 between Chongqing and Yichang. Being the environment friendly vessel as well as the first one and only adopting new intelligent technology on the cruise, Century Glory takes every global visitor to have a quite cool, healthy and memorable Yangtze cruise memory of life!
In order to make sure our guests have a Yangtze River Cruise experience with maximum satisfaction, Century Glory upgrades the service in 2022. You will enjoy the following service for free:
Embarkation Night Dinner
Luggage Handing Service
Selected Fine Wine & Drinks
Children's Care Service
Guiding Audio Devices
All-day Set Menu Snacks
Cruise Route:
Price:
Enquiry Now
Century Glory Overview
Century Glory, the newly constructed luxury cruise ship is the new shining star of Century Cruises. Its first official maiden voyage departed in September, 2019, on an 11 Days and 10 Nights Yangtze River voyage from Shanghai to Chongqing. Century Glory is contributed greatly by the professional interior design by the Studio-L that is a famous group from the Netherlands and the guidance designs by high end cruise designing groups home and aboard. Besides, with a vast investment of around 300 million Yuan, this vessel is constructed super luxurious to enable every guest onboard to get the best deluxe holiday experience. As so far a super large ship with 149.98 meters in length and 21.2 meters in width, Century Glory can house up to 650 dearest guests once but still arrange very good space for your stay. No matter you are on a happy trip of family, honeymoon, anniversary, etc., wind down on business or conference, or solo, the distinct 6 kinds of large and fine cabins/suites and public entertainment places can highly meet your strict demand of a vacation relaxation and entertainment.
To let all of you spend warm and fun time on the cruise, it strictly prepares everything to the highest criteria, including standard linen of 5-star hotels, exclusive butler services, best complete intelligent guest rooms, whole-ship free Wi-Fi, daily morning tea & coffee, delicious Chinese and Western buffet in the scenic restaurants, birthday cakes, overseas performance team, themed activities in distinct four seasons, 24-hour medical treatment service, etc. Furthermore, particularly considering the visual enjoyment and comfortable hours of guests on board, every room, restaurant and other public entertainment amenity is elaborately decorated in an elegant and deluxe style. All the 180 cruise members are ready there to wait and serve you throughout your experience of Yangtze River cruise sailing in China!
Maiden Voyage

Sep., 2019

Tonnage

15000 T

Length

149.98 M

Width

21.2 M

Height

29.6 M

Speed

26km/h

Itinerary

CQ=YC

Capacity

650

Crew

180

Decks

7

Elevators

Yes

Restaurants

2

WIFI

Free

Swimming Pool

N/A

Laundry Service

Yes

Cabins

260

Private Balcony

Yes

Private Bathroom

Yes

Hair Dryer

Yes

VIP Restaurant

CNY498/598 pp
Why Choose Century Glory?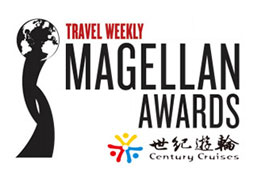 Top of the Top
It is the reputed star cruise of the popular cruise company star - Century Cruises, winning the "Silver Prize of Travel Weekly Magellan Awards", "2017 best Luxury inland river cruise brand in Asia" and the "most dynamic cruise line on Yangtze River" by New York Times.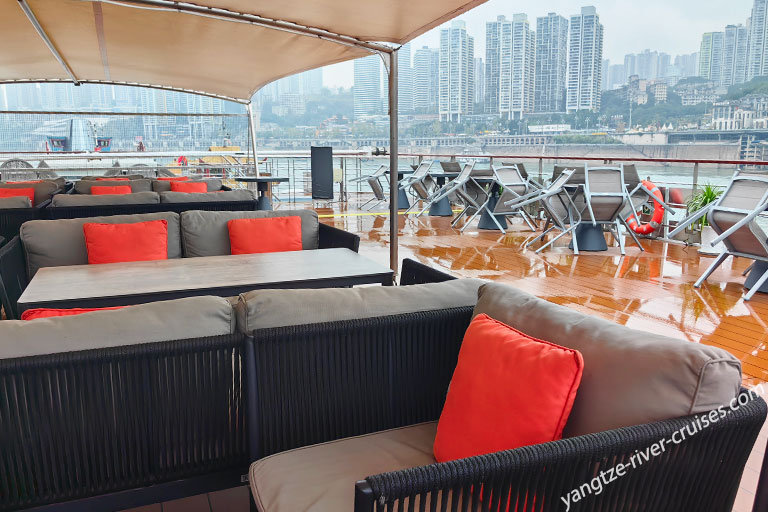 Proud Newest Cruise on Yangtze River
Making its first voyage in September in 2019 under great public concern, Century Glory is so far the most brand new sailing cruise vessel to enjoy the top best new facilities, amenities, new standard services and fresh enjoyment along Yangtze River for all global visitors.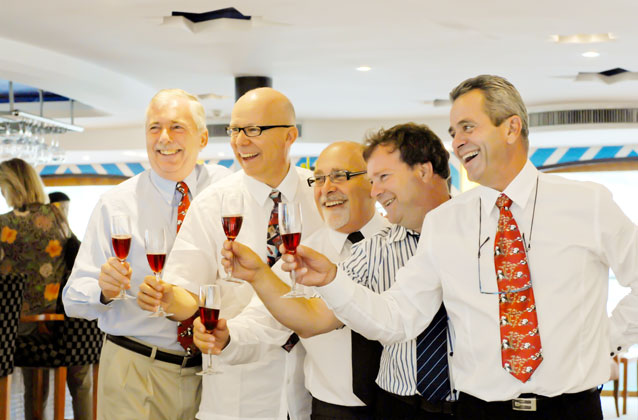 5 Firsts for Your Exclusive Holiday Experiences
First create various luxury rooms on water, first create mobile intelligent cruise, first create luxury cruise with most restaurants on Yangtze, first create super large sun deck of 1,000 square meters, and first create river cruise with a highly quiet environment, zero oil painting, and super comfort.
Rich Selections of Accommodation: Century Glory prepares in total 6 types of cabins and suites to satisfy your different needs when traveling with family, partner, in group, in business, or alone, etc.
Creational Savory Moments of Food: The Yangtze unique double-deck Global Restaurant, viewing dining bar at the prow and the VIP restaurant collecting various food of Chinese, Western and Asian styles offers fantastic moments of gourmets.
Highly Quiet Cruise Environment: All guestrooms are arranged at the front part of the cruise ship, considerately protecting everyone from noise and disturbance during your sailing.
Fresh & Comfortable Always: All the central air-conditioner are managed with the best cozy temperature and every room is facilitated with private refreshing system for the easy access of fresh air outside on the river, just to let you fully relax in the vacation with every time of inhale.
Zero Oil Painting Used: All the decoration has used the high quality environmental friendly materials to meet the national standards, making you have no worry about your health.
Intelligent Cruise Experience: The new adoption of intelligent service robots and easy connection of mobiles with VOD system to start a convenient and different vacation.
2023 Century Glory Cruise Routes
What to Expect on Century Glory?
Schedule of
Century Glory
Jan.
Feb.
Mar.
Apr.
May.
June.
July.
Aug.
Sept.
Oct.
Nov.
Dec.
Please Note:
The above price range is based on a standard cabin for twin sharing.
The prices are valid by Dec.31 of the year.
Please enquiry for the exact price according to your nationality, cruising time and cruising route.
Please quote us for the price may change during China's Golden Week (the first week of October) and Spring Festival.
Limited winter schedules may be adjusted into other dates, cruise ships, etc. based on the arrangement of the cruise company.
Other Ships of this Company
Save up more to Book a China Tour Package including Yangtze Cruise
Not easy to find the right cruise ship/itinerary for you? Please contact one of our Yangtze cruise specialists to save your time and money. Click the right button to send an online inquiry and we will get back to you within 0.5~23.5 hours.
Your can rely on our expert knowledge and endless enthusiasm!
Questions & Discussions
Following are latest questions and answers from our webusers and customers. You can learn many useful information from the discussion and cases. You can also join in the discussions or ask your own question. Our experts will help you ASAP.
Dinner time
What should I wear for dinner on the century glory
Hi Wendy,

Thanks for your question! There is no strict requirement about dressing for the dinners onboard Century Glory, because the cruise also wants you to enjoy your vacation. Just wear as comfortable as you do! However, please keep away from the shorts, trainers, sports clothes, round-neck shirts, jeans, and other too casual clothes.
You can also get detailed Dress Code Suggestions at https://www.yangtze-river-cruises.com/yangtze-river-guide/yangtze-river-cruise-weather.html

Enjoy your cruise trip on Century Glory!
cabins
do all cabin have balconys
Hi Stuart,

Thanks for your question! Century Glory has 260 cabins and suits in total, 22 of which aren't equipped with balcony, while all the rest have. And all the cabins showing on our website have private balconies. You could get more cabin info of Century Glory at
https://www.yangtze-river-cruises.com/ships/century-glory/cabin-info.html

If you are interested in Yangtze River cruise journey with Century Glory, please feel free to contact us for help. We will help you book the best cabin with a private balcony according to your needs and budget and plan everything well during your cruise trip.

Hope this helps and wish you a nice day!
Have a question? Get answers from our travel experts or guests