Zhangjiajie Yangtze Cruise Tour Packages
Zhangjiajie, situated in Hunan province, is one of the most fascinating national parks in the world. It is truly a must-visit destination in China for any travelers. It is good to take 2 or 3 days to view its magnificent natural beauty after or before a Yangtze River Cruise.
What to see and do in Zhangjiajie Yangtze Tour:
In Zhangjiajie: the main attraction in Zhangjiajie is Wulingyuan Scenic Area (UNESCO World Heritage site in 1992), including three major sites, Zhangjiajie National Forest Park, Suoxiyu Nature Reserve, and Tianzi Mountain;
Along Yangtze River: fantastic shore excurisons to Three Gorges Dam Site, Shennong Stream, Tribe of Three Gorges, Shibaozhai Pagoda, White Emperor City, Fengdu Ghost City and more sites, taking 4-5 days on the magnificent Yangtze River.
Top Zhangjiajie Yangtze Tour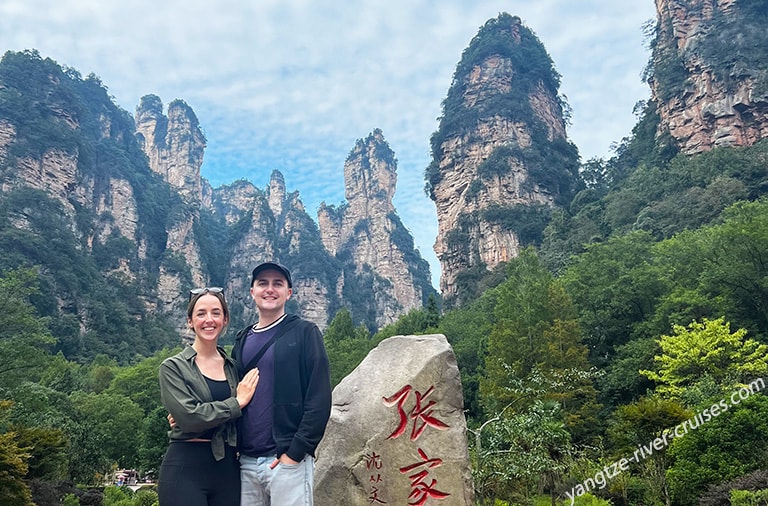 Highlights: Zhangjiajie National Forest Park, Three Gorges, Three Gorges Dam
Features: This is the real NATURE tour to Yangtze River and Zhangjiajie National Forest Park. In 6 days, take a relaxing 4-day cruise ship down from Chongqing to Yichang; spend 2 days getting into the surreal AVATAR world to appreciate the unique Karst Mountains and picturesque forests. It will be a memorable trip!
Check Details
Best China Yangtze Tours with Zhangjiajie
14 Days China Yangtze Tour with Zhangjiajie Landscape

Shanghai / Guilin / Chongqing / Yangtze Cruise / Yichang / Zhangjiajie / Beijing

Explore the breathtaking natural scenery in Guilin, Yangtze River and Zhangjiajie National Forest Park. See the ancient and modern landmarks in Beijing and Shanghai that you won't miss the wonders like Great Wall of China, Forbidden City, Temple of Heaven, the Bund and more sites. All the best highlights of China are offered in 14 days.

Price from: request

Check Details
You can rely on our local expert knowledge and endless enthusiasm; tell us your needs, and get a professional proposal with the best quotation within 0.5~23.5 hrs.
Our specialists are always ready to help!