Reviews of Yangtze River Cruise
Still not deciding if a Yangtze River Cruise is worth for you? Many of our travellers have experienced a lifetime changing trip and now more than happy to share their stories with you. Check out their memorable Yangtze Cruise reviews and experiences.
Hi June!
I was so tired after 3 and half hour flight and 4 hours bus transportation to my home.
This trip was very nice and thank you again to you.
Here are the answers for you.
I got every information just in time or earlier than expected.
It was very nice even though it is little bit hard for 78 year old lady.
I will be willing to recommend your service to my people who also have an interest to visit China.
The tour guides you arranged were so nice. They did extraodinary job.
At the end I found that it is more convenient if I go to Shanghai after cruise. So this kine of recommendation is needed.
Thank you again.
Regards,
Kwangsu Ryu
Kwangsu Ryu,
August 5, 2016
Hi Bertina,
Yes I had a good sleep depite of the late arrival yesterday. The tour guide is amazing. She is the best one that I have had. Thank you.
Steven
Hi Bertina
Ok great. I am on the ship. I am loving it. It is an amazing. Is my guide picking me up at the three gorges Damm or the ship. I'm not sure.
Steven
Hello! June
Our tour was wonderful in all ways. All of our pretrip questions were answered very quickly. The tour itself was fantastic and the service on the ship was excellent.
We highly recommend this tour on the Victoria Grace.
Thank you,
Cheryl and Alan
Cheryl and Alan,
July 27, 2016
Stephanie,
1 the travel consultant answers quickly. Is ready to help with every question you have about the trip but also about something else.
2 the river guides does a great job. When you're on the cruise you don't I've to think about anything. The guides will guide you well.
3 I would recommend this company to my friends and family.
Nikolaj
(The following pictures was shared by Nikolaj)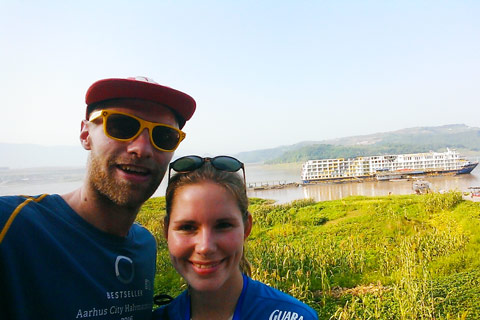 Nikolaj Visited Yangtze-River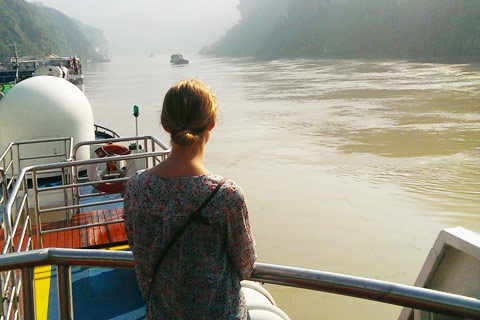 Nikolaj's Family Visited Yangtze-River
Hi Rita,
We had a great time on our cruise. There were only 10 English speakers but we were made to feel very welcome with Vivi looking out for us. My adult daughter, husband and myself enjoyed the scenery, the excursions, and had a great time at the Captain's welcome and the Theatrical night as well as working on our table tennis each night after dinner, We would definitely recommend your services to our friends.
Regards,
Hilary Davis
(The following pictures was shared by Hilary Davis)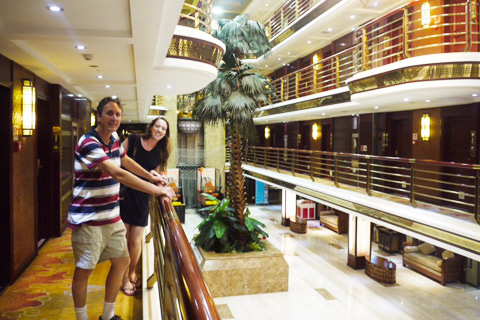 Hilary Davis Visited Yangtze-River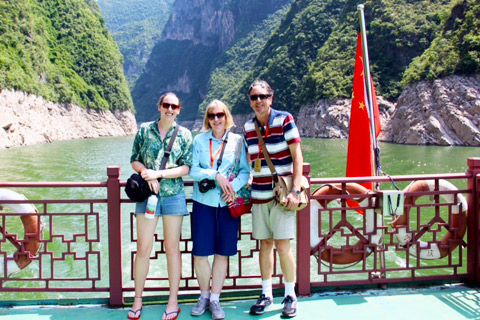 Hilary Davis Visited Yangtze-River
Hilary Davis,
July 20, 2016
Stephanie,
Thanks for texting me. We enjoyed the cruise very much. Also, David was EXCELLENT. Not only he took us to the airport but he also stayed with us past the check-in to make sure we were ok, and he helped us. We really appreciated that!
Thank you for being an excellent coordinator!
Best Wishes
Elizabeth
Stephanie,
Everything is great. Your instructions were perfect. They have taken good care of Jo Ann's food allergies with out reminder. Thanks for all your help.
Jo Ann Levert
Jo Ann Levert,
July 21, 2016
Have a question? Get answers from our travel experts or guests
Your Question:

Your Name:

Your Email: