Reviews of Yangtze River Cruise
Still not deciding if a Yangtze River Cruise is worth for you? Many of our travellers have experienced a lifetime changing trip and now more than happy to share their stories with you. Check out their memorable Yangtze Cruise reviews and experiences.
Hello Wendy,
The boat was really good... very impressed. We were allowed off the boat for a walk whilst optional tours were on, just had to wait one hour after the tour departure.
Thanks,
Sandra
Sandra, Australia
August 23, 2016
Johnson
We are also very happy with your service.
You replied promptly and your English is easy to understand. So I would be happy to recommend your service to others wishing to book travel.
Dale Laura Johnston
Dale Laura Johnston,
August 18, 2016
Hi Wonder,
The cruise was perfect. We were very happy with the upgrade. We were the only one on level 5 and 6. So we had an amazing service.
I will send you some photos and evaluation when I get home.
Marie josee
Marie josee,
August 17, 2016
Hi Wendy,
thanks for your mail.
The cruise was really good. Beautiful landscape, intersting excursions, everything fine with Victoria Jenna, crew and food.
We will send you some photos tomorrow.
Best regards,
Peter
Dear Mister Wang,
Thank you for asking about our stay in China. We are enjoying every minute of it presently passing through the water towns south of the river Yangtze.
We are very satisfied with yor service and all your personal attention. We would recommend your company and you personally to anyone at any time.
Regarding the cruise, we enjoyed it very much, the food, the itenerary and all the attention given to us by the rest of the crew. Be assured that we shall be contacting you whe we decide to visit China again.
Our best regards
Andy and Dolores
Andy and Dolores,
August 11, 2016
Hi Bertina
Sorry for my late reply, but we have returned from our trip very recently.
We had a very good time on the Yangtze River cruise. The quality of service on board and the attractions during the trip met our expectations. Also the one-day tour with the driver+guide went well – even though we did not really get to see the Pandas. They were mostly inside in the shadow.
I have attached a few pictures for your reference,
Best regards,
Peter
( The following pictures were all shared by Peter)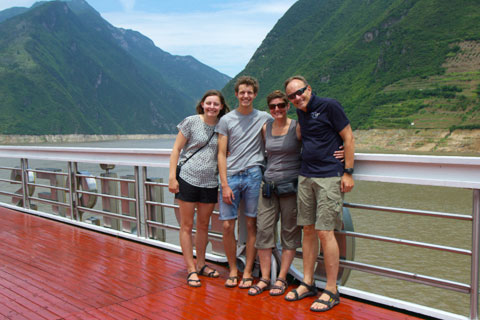 Family of Familien Fuflsang on the Cruise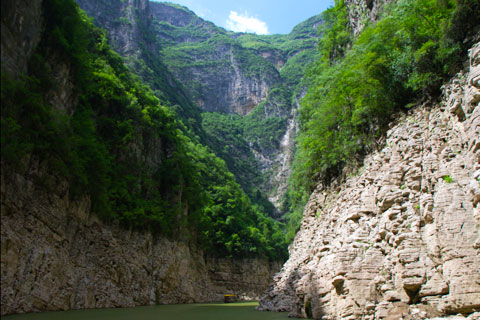 Sightseeing of Yangtze River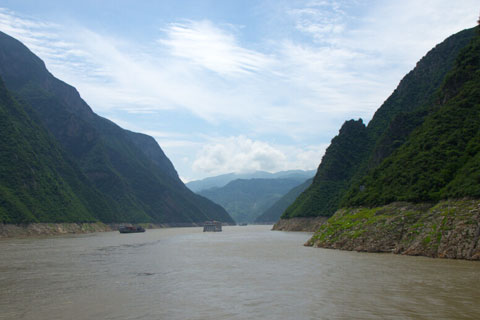 Sightseeing of Yangtze River
Hi, Jack!
It was wonderful, one of the very best parts of the trip. All of my travelers loved it. The facilities aboard ship, the food, and the entertainment were splendid, and we loved the shore excursions. The Gorges were beautiful, of course.
Thank you so much for creating this unforgettable experience!
David
Hi June,
The tour was marvelous. We enjoyed every minute of it.
Sure I will give you annanswer to the questions. Unfortunely I cannot send you any pictures because I lost my camera 2 days ago.
1. I am very content with the instant reply yoy gave to my emails.
2. The tour arrangements were very clear, explicit and complete.
3. I wil certainly recommend your company to friends intending to visit China.
Kind regards,
Mieke
Have a question? Get answers from our travel experts or guests
Your Question:

Your Name:

Your Email: