Reviews of Yangtze River Cruise
Still not deciding if a Yangtze River Cruise is worth for you? Many of our travellers have experienced a lifetime changing trip and now more than happy to share their stories with you. Check out their memorable Yangtze Cruise reviews and experiences.
Hi Tiger,
First of all I would like to thank you and Anne very much for taking so good care of us in an unpleasant situation that was completely our fault! I had a wrong perception of the new 72 hour visa rule. Next time I will be better prepared and have my paperwork in order before heading for China.
We are very aware of, and appreciate very much your success in making possible at least a 24 hr stay and get the most out of our short time in Guilin. We enjoyed very much the Li river boat trip as well as the bike tour with Anne. The setting is simply spectacular.
Chengdu is definitely on my list of places I have to see, I am thinking about using one of my next Chongqing layovers to go there. Would be great if we can meet and have a chat then. Though I do not know when I will return to China - next month I am at vacation in Brazil, maybe June or July - I will definitely let you know.
All the best for you and thank you very much one more time.
PS: We departed Guangzhou very early this morning, flying westbound right over Guilin, but could not see anything on the ground - it was still dark & overcast, but a few minutes later we got a magnificent view of some spectacular mountains in neighbouring Yunnan province - I will attach some pic's on my next mail as well.
Best Regards,
Hagen
Hagen & Guenter, Kazakhstan
April 25, 2014
Hi Laura,
Well we totally enjoyed the river trip you arranged for us. Everything you advised us, and everything you recommended came true. If anyone from Aust. or nz wants a testimonial them, get them to email Sandra or me.
Thanks again.
Regards,
Leith & Sandy Michell
Leith & Sandy Mitchell, South Australia
April 24, 2014
Hello Tiger!
Thank you for your contact and concern. I am now back in Sweden. I seem to have some kind of throat infection and it's taking a long time to get better. Hopefully now home I can rest better.
Yes, it was unfortunate that I got sick on the cruise and missed a little at the end. But I am very thankful for the care, concern and attention the crew gave me. They were really outstanding! And up till that last evening, I really did have a fantastic time on the cruise. It was amazing! Far better than my expectations! And certainly no need for you to apologize. I was very touched and impressed that you gave us a call when I was at the hospital. Thank you!
The nature scenery through the Three Gorges is breathtakingly beautiful! I'm so glad I've been able to see that! One of the most beautiful places in the world I've ever seen. And the cultural interest spots that we visited were fascinating, beautiful and fun. I took in two of the "extra" tours, so I really got to see a lot, which had been my hope. I was able to visit Fengdu, Shibaozhai Pagoda, BaideCheng and the little side river tour.
Shibaozhai was probably my favorite place! Really great! So beautiful and also historically interesting. Great experience climbing up the pagoda!
Just one question, I would love to express appreciation directly to the Victoria Jenna Crew. Is there an email I could write them a note?
Thanks again for your help, your concern and for handling this great experience for me. In spite of falling sick I was a very happy guest on the tour and I am truly glad I went!
Sincerely
Ronald Friend
Ronald Friend, Sweden
April 22, 2014
Hi Ian,
We would lik to thank your company for looking after us from the first minute we enquired about the Yangtze Cruise. Your communication and customer service has been outstanding. Everything that we had included in our booking such as pick up and drop off all went according to plan. When we arrived at Chongqing train station the driver was there waiting for us, he waited with us until the bus turned up to take us to Fengdu (due to the water level being too low to leave from Chongqing). At Yichang when the cruise ended the driver was there as soon as the ship docked. Everything went smoothly.
Our general opinion of your company is that you know what you are doing, you know how to treat customers well and you know how to make sure you deliver on your customer service promises. We were very impressed with your Company, and in particular yourself Ian.
Again, thank you Ian for all your help and for your EXCEPTIONAL Customer Service, I would not only recommend your company but I would also yourself as the person to deal with for any assistance in for travel in China.
Thank you,
All the best,
Kind Regards,
Rachel Collins
Rachel Collins, Australia
April 21, 2014
Hi Olivia,
Thank you for your reply. All worked out well with our cruise and we enjoyed it very much. What a wonderful country China is and how pleasant and helpful many of the Chinese people are.
Thank you again.
John F Hayward
John F Hayward, England
April 21, 2014
Dear Ian,
Yes, the arrangements are quite useful & easy and agent is willing to support and answer any query.
At the beginning I didn't have much confidence as the contact is based on internet, after the agent is supporting and giving the required information. I become full confident on the service I paid and I got the useful suggestion to plan my whole trip.
If my friend wants to come to China, I will recommend this service.
Thank you for your support.
Apiruk
Apiruk, Thailand
April 20, 2014
Hi Olivia,
The cruise is great. Thank you for recommending Victoria cruises. The staff are very friendly and we are having a ball.
Yes you can use the photo if you like. I've also attached a couple of extra pictures you might enjoy. One is some scenery from on the cruise. Of course the really nice shots we took on our big camera, but this is a nice one I took this afternoon on my phone. The other is another one of Imy in your beautiful city of Chengdu.
Thanks,
Brad Lahy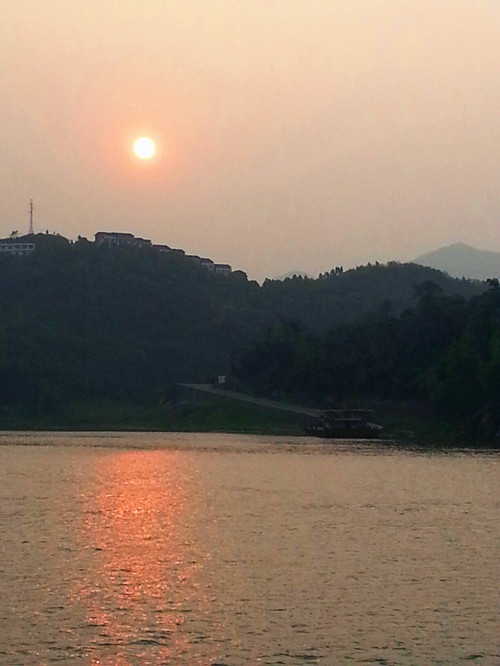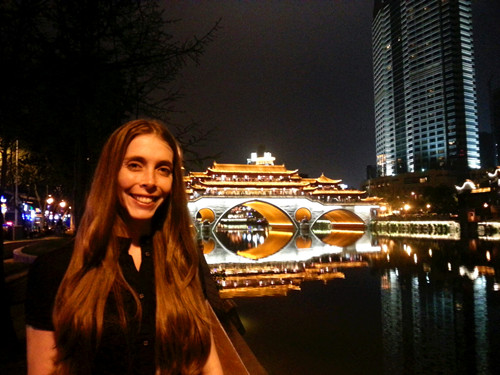 Brad Lahy, Australia
April 18, 2014
Hello Mr. Wang,

Your service was very good.

Thank you very much for your help.
Alice
Alice, America
April 18,2014
Questions & Discussions
Following are latest questions and answers from our webusers and customers. You can learn many useful information from the discussion and cases. You can also join in the discussions or ask your own question. Our experts will help you ASAP.
Should we worry about Motion Sickness
Just not sure if we should need motion sickness meds. We are on your cruise that departs from the Yichang Port for Yangtze River from April 24- April 27, 2017. Thank you so much
Dear Mary,

Thanks for taking a Yangtze River cruise with us. April is a great time with fine weather to enjoy the gorgeous scenery along Three Gorges.

No matter which ship you take, it will run very steady at a relatively slow speed. As you know, the construction of Three Gorges Dam controls the water level and flow velocity of Yangtze River that it will be steady to guarantee every ship to sail smoothly. Unlike the ocean cruise, there is no need to bring motion sickness meds for travelers who on Yangtze River cruise. If your physical condition are seasick easily, take some just in case. And no worry, there is a clinic onboard who will serve at any time.

Wish you have a nice journey!
Have a question? Get answers from our travel experts or guests
Your Question:

Your Name:

Your Email: