Reviews of Yangtze River Cruise
Still not deciding if a Yangtze River Cruise is worth for you? Many of our travellers have experienced a lifetime changing trip and now more than happy to share their stories with you. Check out their memorable Yangtze Cruise reviews and experiences.
Hi Ian,
Just wanted to follow up with you and say what a wonderful cruise the Yangtze was. The boat was beautiful and my fears were allayed when we got to our room and we had our own bathroom and balcony (as you said we would). Being a new ship everything was lovely. Some of the scenery through the gorges was spectacular.
Also we managed to make our train/plane connections following the cruise.
Thanks again for your assistance in arranging this trip for us at short notice.
Kind regards
Gaynor
Gaynor, New Zealand
May 29, 2013
Hello Bruce,
Although Ellen and I never had the pleasure of meeting you, please know that you made our trip to China most enjoyable and we will certainly recommend you to any of our friends who may be traveling to China.
Thank you again,
Alex and Ellen Tuyahov
Alex & Ellen Tuyahov , USA
May 18, 2013
Hi Bruce,
Lucy and I also have the highest praise for you and the quality of your network. Your ability to adjust to the events that occurred were excellent and kept us on track. Also all your support and flexibility during the planning process was as exceptional as the execution of the trip. We will also recommend you when the opportunity arises.
Cheers
Andrew and Lucy
Andrew & Lucy, USA
May 17, 2013
Hi Bruce,
As we discussed in Chengdu, please add the endorsement of Arlene and I to that of Renier and Millene. You smoothed the way for us throughout our China visit.
Many thanks,
Jim and Arlene
Jim & Arlene , USA
May 16, 2013
Good afternoon Bruce,
We are back in South Africa after a most enjoyable trip to China, everything went without a hitch. Thank you for your contribution and all the support at various stages, we will most definitely recommend you to all our friends and associates and again make use of you, if we have the good fortune of returning again.
Thank you again, your service and response was top class!!
Renier and Millene
Renier & Millene, South Africa
May 15, 2013
Hi Bruce,
Thanks for all your help in making our arrangements. Having a great time. Liu is a very good guide and a nice guy. Off to Great Wall tomorrow.
Best wishes
Roger & Julia
Roger & Julia, Britain
May 12, 2013
Hello May,
Greetings from France. Thank You for your mail. Here are just a few photos - we have plenty!
Yes - we really enjoyed the Cruise and your Country China - we may consider a trip to Tibet?
Thanks for your help, May
Best Regards
Cheers
Tim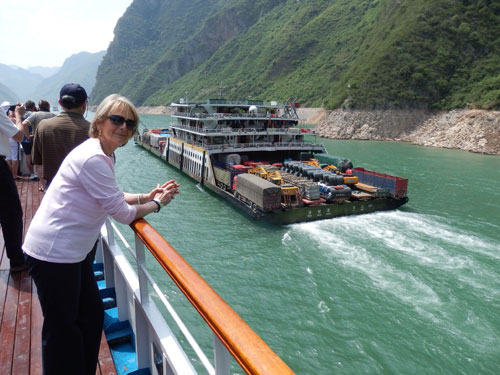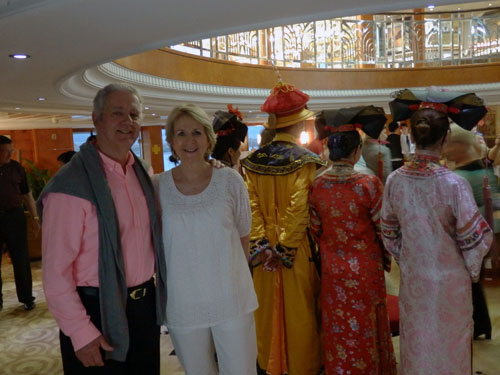 Dear Laura,
I have had 3 very successful days of touring in Beijing and am now in Qinhuangdao.
Best regards,
Ulick.
Ulick, Australia
May 4, 2013
Have a question? Get answers from our travel experts or guests
Your Question:

Your Name:

Your Email: