Reviews of Yangtze River Cruise
Still not deciding if a Yangtze River Cruise is worth for you? Many of our travellers have experienced a lifetime changing trip and now more than happy to share their stories with you. Check out their memorable Yangtze Cruise reviews and experiences.
Hi Bertina,
Thanks for your follow up. Yes I'm on the train to Shanghai from Yichang.
It was a lovely trip. The ship was very nice and looks really new despite its age. Service was also very good, the crew were all friendly, especially our waiters and the housekeeping staff.
I've attached some photos we took, the three gorges were breathtaking!
Thanks for everything!
Xin
(The following pictures were all shared by Xin)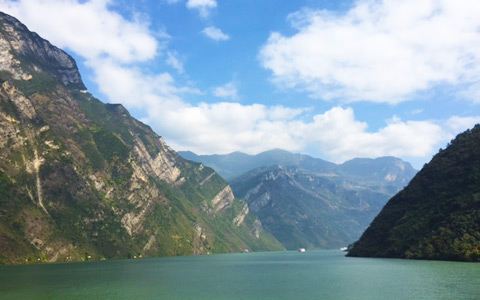 Xin Visiting Yangtze River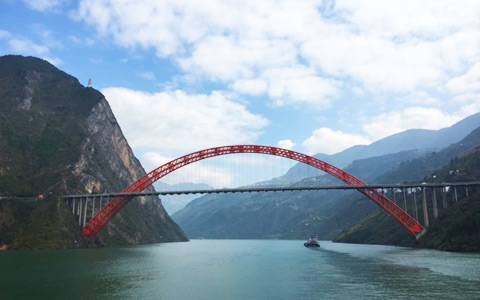 Bridge on Yangtze River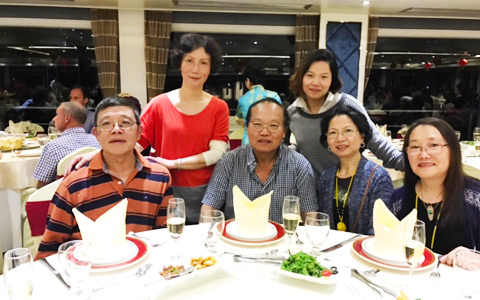 Xin on the Yangtze River Cruise
Catherine
Please be advised that we had a wonderful time on the cruise the ship, food ,service and people were all great. I would highly recommend this cruise to anyone. Thanks for all your help and support. you were truly wonderful to work with I hope in the future we work together again on another trip.
Best
Danny
Hello,Johnson
Sorry about that : some problems with the WiFi in Argentina…
your answers to the Email and questions were no problem with the delay. Everything was allright with your tour arrangement. I will recommend your service to my people who want to travel to China, and everything was good. Your company has good services and gives right answers. I have nothing to suggest.
Best regards,
Sébastien
(The following pictures were all shared by Sébastien)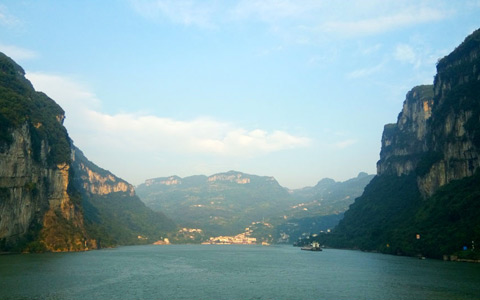 Sébastien Visiting Yangtze River Sightseeing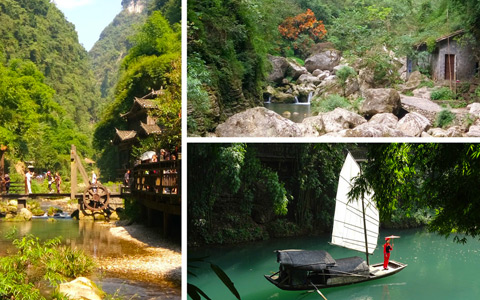 Scenery along Yangtze River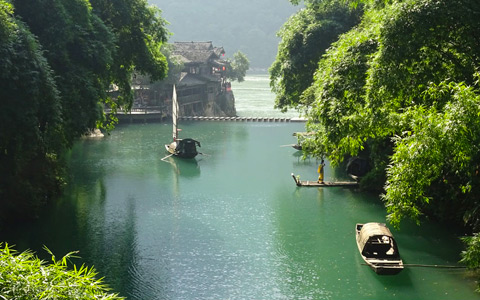 Sébastien Visiting Beautiful Yangtze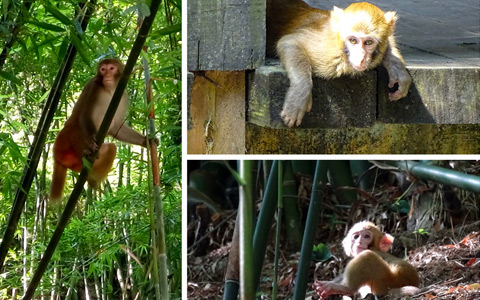 Yangtze River Monkeys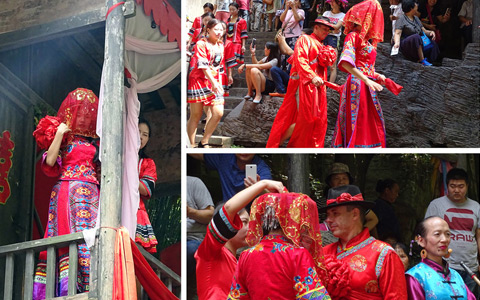 Sébastien Visiting Local Wedding on Yangtze River
Sébastien, Argentina
October 29, 2016
Hi Bertina
Thanks for your email. Also big thanks for booking us for the President 7 cruise on Yangtze river.
We had a wonderful time on that cruise. As soon as we were on-board, I upgraded our room and food. Room was so nice and clean; food was so tasty; excursion was very interesting for us, and on the cruise there were three great workshop to introduce Chinese traditional artwork. We enjoy so much for this cruise.
Thanks again for your arrangement and booking. Wish all the best to you.
Regards
Yang
Hi Bertina
We have just arrived back in NZ after a great trip, we were really pleased with the way your itinerary worked out.
Everything on the trip went very well, we were met at every airport by the guide without any delay. Most guides were great.
The hotels in Shanghai and Xian were very good.
The cruise was a nice relaxing break after the visit to Shanghai, the boat was great.
All the food during the trip was nice, again especially the lunches in Xian.
The time in Yancheng also went well, we did not need a guide there because our daughter Claire has been living there for 18 months so she knew her way around. There was however a long delay in the flight from Yancheng to Shanghai so we nearly missed our connection back to NZ - it all worked out on the end.
Thanks again for your great work in arranging everything. We had a very memorable trip and wouldn't hesitate in using your service again if we come back to China or to recommend you to any friends who want to visit.
Regards
Bob
Bob, New Zealand
October 29, 2016
Dear Mr. Wang,
Thanks for all your help in arranging the cruise and tours of Chongqing and Yichang. Everything worked out great.
The travel consultant answered all questions promptly and precisely.
The tour arrangements were excellent; the tour guide in Chongqing, Ms. Cherry was superb and extremely knowledgeable and provided a ton of information.
I would definitely recommend your service to anyone visiting China.
Overall impression: Excellent.
You can use my comments if you wish.
TR
Dear Johnson,
The travel consultant of your company was fast enough to answer the E-mail and patient enough to answer questions.
I am willing to recommend our service to my people who also have an interest to visit China without doubt. We enjoy a lot of.
You are very well, the crew was fabulous.
Thanks
Juan Manuel
(The following picture was shared by Juan Manuel)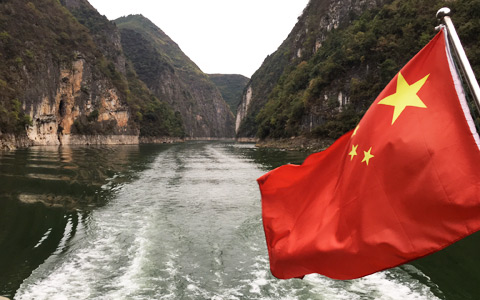 Juan Manuel Viviting Yangtze River Sightseeing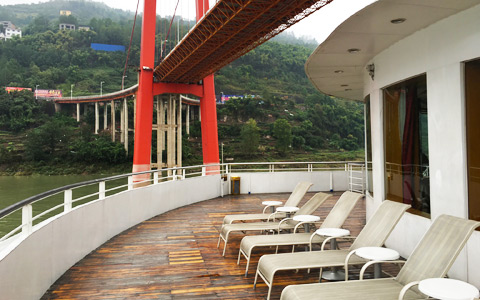 Environment on the Yangtze River Cuise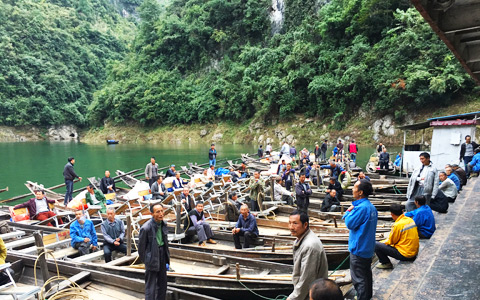 Locals on Yangtze River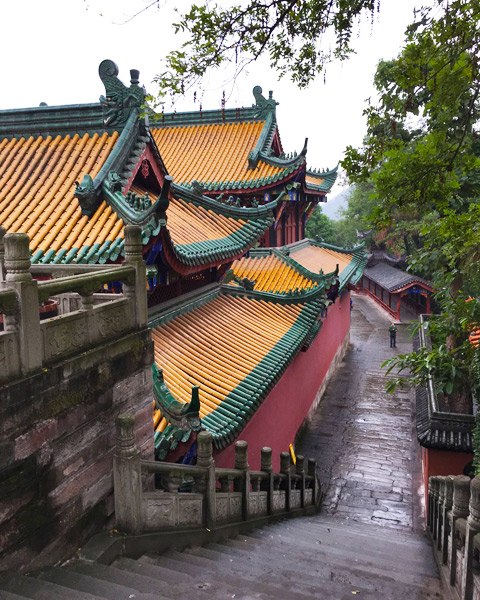 Yangtze River Cruise Sceneries
Juan Manuel,
October 28, 2016
hi bertina,
just seen your messages today. (Just back from China and cannot open the mail because China blocking the google ) .We really enjoy the cruise. Thank's for your cooperation. Really appreciated.
regards,
joshie
Have a question? Get answers from our travel experts or guests
Your Question:

Your Name:

Your Email: